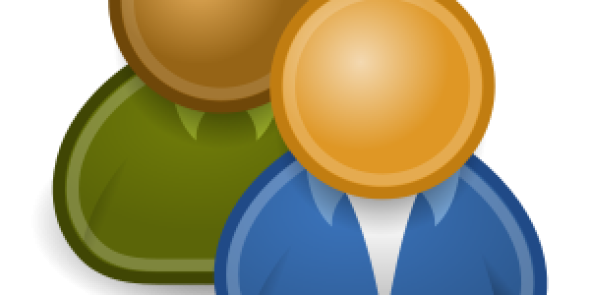 Toegang verlenen tot je Google Analytics account op een correcte manier
Je wil anderen toegang geven tot je Google Analytics account. Wat is de beste manier om dat te doen? We leggen het je uit in deze elfde editie van onze analyticstour.
Account structuur
Ik begin met een stukje herhaling: de structuur van een Google Analytics account: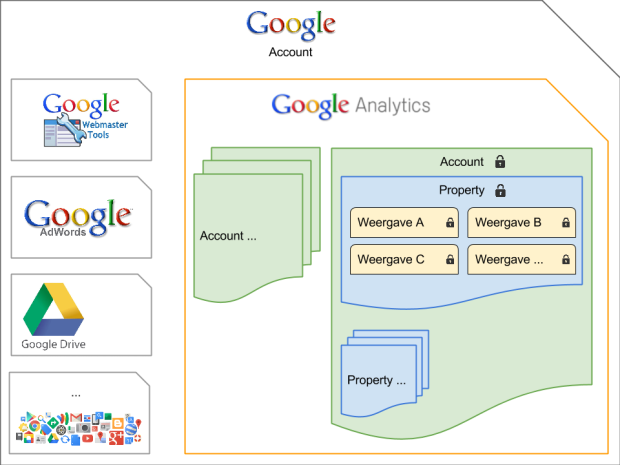 Je hebt drie niveau's binnen Google Analytics:
Account: Een account is het hoogste niveau en representeert je bedrijf of organisatie
Property: binnen een account kan je één of meerdere property's aanmaken. Een property is bijvoorbeeld een website, blog, mobiele app, enzovoort
Weergave: een weergave bevat een set van rapporten en is een manier om je data te bekijken. Binnen één property, kan je meerdere weergaven aanmaken
Toegang verlenen
Om te beginnen moet je weten hoe je vooral géén toegang moet verlenen tot je Google Analytics account: door de andere persoon je login en wachtwoord te verstrekken. Als je dit doet, kan hij namelijk in alle Google diensten inloggen die je gebruikt.
Basisregel: geef nooit je wachtwoord aan iemand!
Hoe dan wel? Wel, in Google Analytics kan je iemand toegang verlenen met zijn eigen Google account. Probeer het verlenen van toegang via zogenaamde 'algemene' accounts te vermijden (bijvoorbeeld: analytics@domein.com of support@domein.com). Je weet dan nooit welke persoon er handelingen uitvoert in je account.
Toegang verlenen doe je op 3 niveau's:
Account: toegang tot de hele account en alle property's en weergaves
Property: toegang tot de geselecteerde property en alle bijhorende weergaves
Weergave: toegang tot de geselecteerde weergave
Per niveau bepaal je de rechten die iemand krijgt:
Gebruikers beheren: enkel gebruikers beheren
Bewerken: om aanpassingen uit te voeren aan de account, property of weergave. Met deze rechten kan je ook Samenwerken en Lezen en analyseren
Samenwerken: om persoonlijke en gedeelde items te maken en bewerken (dashboards, annotaties, ...). Met deze rechten kan je ook Lezen en analyseren
Lezen en analyseren: om rapportages te raadplegen en persoonlijke items te maken en te bewerken
Geef iemand alleen toegang tot dat deel wat hij echt nodig heeft.
Naar de praktijk
Ga naar Beheerder

Selecteer de account, property of weergave waarop je de gebruiker wil toevoegen

Klik op Gebruikersbeheer

Voer het e-mail adres in van de persoon die je toegang wil verstrekken
Selecteer de nodige rechten
Klik op Toevoegen
Tip: heeft de persoon die je toegang wil verstrekken geen Google account? Je kan een Google account aanmaken met behoud van je e-mail adres.
Tot slot
Verleen op een correcte manier toegang tot je account en behoud op die manier de controle. De cijfers in je rapportage zijn immers goud waard voor je concurrenten!
Heb je nog vragen? Neem even contact op en we helpen je graag verder.