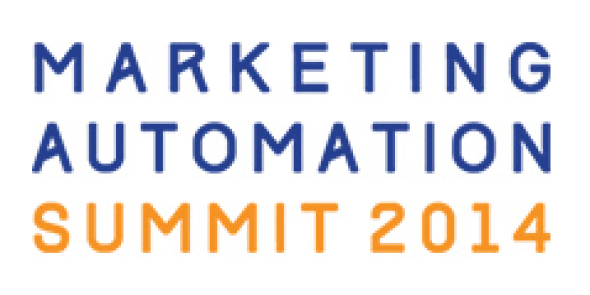 Wat vond ik van de Marketing Automation Summit 2014?
Afgelopen vrijdag werd de eerste 'Marketing Automation Summit' georganiseerd in België. Dit evenement vond plaats in The Hotel in Brussel, bovenaan op de 27ste verdieping. Dit resulteerde in een prachtig uitzicht over de Brusselse binnenstad. Net zoals je als marketeer een overzicht behoort te hebben over je leads.
De summit
Toen ik me inschreef voor de summit, had ik drie verwachtingen:
Ik hoopte meer te weten te komen over de stand van zaken wat betreft marketing automation in België
Daarop aansluitend hoopte ik een overzicht te krijgen van de nieuwste ontwikkelingen op dit terrein
En tot slot een aantal sterke cases van partijen die marketing automation inzetten voor hun marketing strategie om de eerste twee puntjes kracht bij te zetten
Dit leek me best een redelijke verwachting voor een 'Marketing Automation Summit', nietwaar?
Op de event website staat:
Attending this summit will allow you to :

Get the greatest insights into what the future of marketing automation holds
Participate in conferences with high quality content given by experts
Share experiences & best practices
Challenge your ideas and get feedback during the networking sessions
Discover new products & services
Get inspiration from success stories shared by speakers and fellow professionals
Jammer genoeg is geen enkele verwachting ingelost. Alle presentaties die we volgden waren vaag, bleven op hoofdlijnen, beschreven alom bekende marketing principes of behandelden irrelevante onderwerpen.
Verwarring bij de opening keynote
De oprichter van de hoofdsponsor opende de keynote met volgende zin: "Welcome on this e-mail marketing automation summit."
Als we het hebben over 'Marketing Automation', wordt de link met e-mail al snel gelegd. Nochtans omvat marketing automation veel meer dan alleen e-mail.
Wat is 'marketing automation'?
Op de summit werd het niet duidelijk wat marketing automation nu eigenlijk is. Laat me daarom even een definitie erbij halen.
Marketing automation is een proces waarbij je een profiel opbouwt van je klanten en prospects. Vervolgens voorzie je hen van relevante informatie in de verschillende stadia van hun aankoopcyclus. Hierbij maak je gebruik van verschillende kanalen (e-mail, websites, sociale media, print, ...) Dit proces is geautomatiseerd door software.
Het omvat dus veel meer dan alleen het automatiseren van e-mail campagnes.
De komende jaren zal marketing automation een steeds belangrijkere rol innemen bij organisaties. Klanten en prospects verwachten meer en meer dat ze persoonlijk worden benaderd. Gartner heeft in 2011 reeds voorspeld dat tegen 2020 85% van de klantrelaties zal onderhouden worden zonder tussenkomst van een persoon.
By 2020, customers will manage 85% of their relationship with the enterprise without interacting with a human. - Gartner Predicts
Dit kan alleen gaan werken als we onze klanten bedienen met de informatie die ze verwachten. Zonder hen een overvloed aan overtollige informatie voor te schotelen.
Summit conclusie
Was het tijdverlies om de summit te bezoeken? Neen. Integendeel. Het was nuttig om te zien dat er nog heel veel potentie ligt op de Belgische markt op het gebied van marketing automation. Er waren marketing mensen van veel grote bedrijven aanwezig, maar toch ook een aantal kleinere bedrijven en web bureau's.
Waar de markt van marketing automation vroeger enkel toegankelijk was voor hele grote bedrijven, krijgen nu ook spelers met beperktere budgetten toegang tot deze mooie technologie.
Ben je op zoek naar een volledig geïntegreerde oplossing? Kijk dan eens naar het Procurios Webplatform.
Heb je vragen of opmerkingen? Stuur me een mailtje of een tweet.