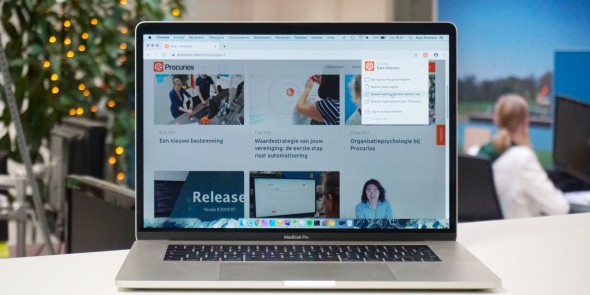 New: Procurios Platform extension
Do you use the Procurios CMS for your website and do you want to make a quick change? Do you send your e-mails with Gmail and do you want to register them as a contact moment in your CRM? Then Procurios has created the Procurios Platform extension for you!
A browser extension is a small piece of software that adds new functionality to your browser. Procurios now also has a browser extension; it makes a couple of functions of your Procurios Platform easier to use.
Create contact moments from Gmail
Do you use Gmail online? With the Procurios Platform extension you can store important e-mail in your Procurios Platform. A contact moment is created and linked to the right person in your CRM, without you having to cut and paste.
This is very useful if you have 1-on-1 contact with relations from your CRM. If you have an e-mail conversation that is also relevant for your colleagues, you can now save them in one location with the push of a button.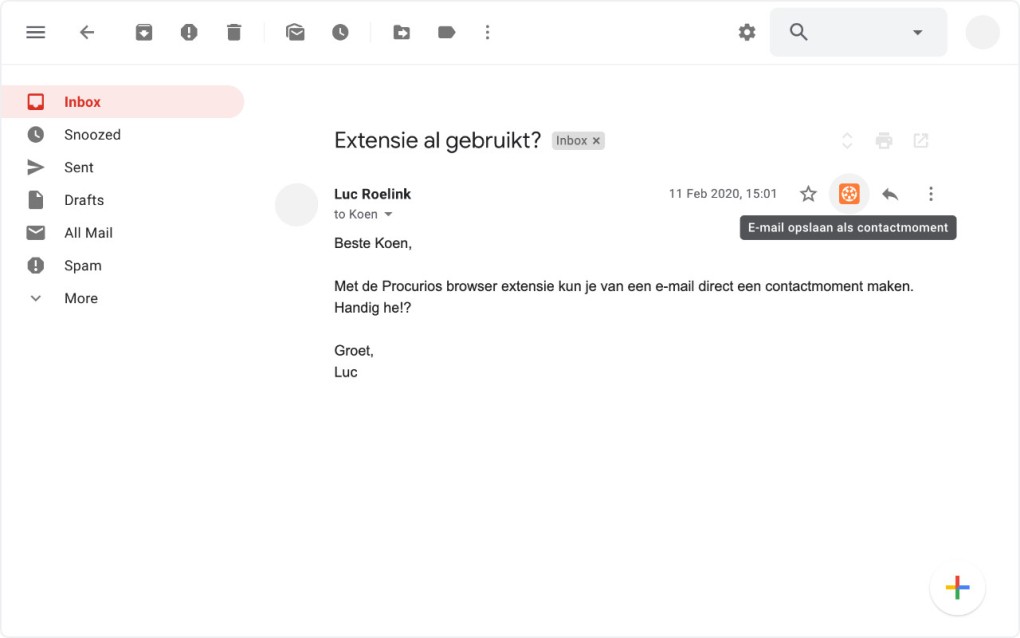 But what if I use Outlook? Good news! This functionality will soon also be available for Outlook.
View and manage websites
The Procurios Platform extension always contains a link to your Procurios Platform, regardless of which website you are on. In addition, it gives a number of advantages if you manage one or more websites with the CMS of the Procurios Platform.
From the Procurios Platform extension you can, for example, go directly from a website to the corresponding page in the CMS. So you no longer have to search for it in your Procurios Platform yourself.
Blog posts, meetings, forms and more can also be edited with one click. Are you looking at a blog post on your website, for example, and do you want to change something? In the Procurios Platform extension, click on the name of the blog post and your Procurios Platform will open on the edit page of this blog post.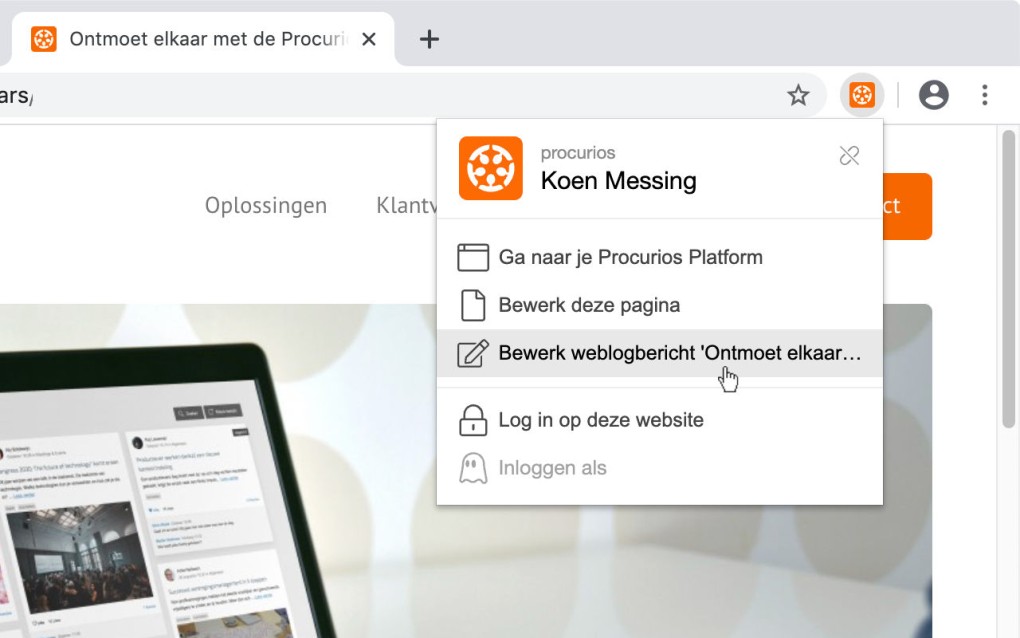 Use and installation
Download the Procurios Platform extension for free. It is linked to your Procurios Platform and can only be used by your users.
The extension is available for the browsers Chrome, Edge and Firefox
More information about installing and using the Procurios Platform extension can be found in our Help Center.