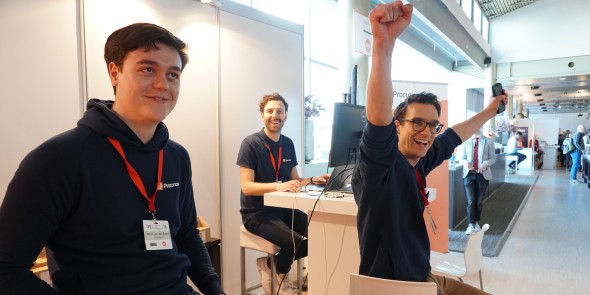 Open Sollicitatie
Geen passende vacature?
40 uur
Wijk bij Duurstede
Met ruim 50 Procurioten zijn wij Procurios. Ons doel is engagement creëren aan de hand van ons geïntegreerde software platform.
Zie jij het zitten om deel uit te maken van de enthousiaste groep Procurioten? En denk je dat je met jouw kwaliteiten écht bij Procurios zou moeten werken? Neem dan vooral contact met ons op.
We gaan graag in gesprek om te bespreken wat we nu of in de toekomst voor elkaar kunnen betekenen.
Dus schroom niet, klim in het toetsenbord en vertel ons waarom wij niet om je heen kunnen!
Werk je bij ons?
Dan ben je professioneel eigenwijs, nieuwsgierig en altijd op zoek naar nieuwe kansen. Bovendien voel jij je fijn in een platte, open organisatie, waarin persoonlijke ontwikkeling altijd wordt gestimuleerd!
Aanbod
Een fulltime functie bij een toffe organisatie met een heel laag verloop, waar je op professioneel gebied gescherpt wordt en met de nieuwste technologie kan werken. De werkomgeving is helemaal top. Dit weten we uit eigen ervaring, maar ook opdrachtgevers komen graag terug voor nog een paar sprints ;-).
Nog wat bijzonderheden:
Onze teams werken zelfsturend en Agile.

Eigen inbreng en initiatief is essentieel.

Je hebt zelf verantwoordelijkheid, er zijn geen overbodige regels en procedures.

Je kiest je eigen werk- en ontwikkelomgeving (Linux, Mac of Windows?).

Het volgen van ontwikkelingen op ons vakgebied wordt gestimuleerd. We gaan regelmatig naar conferenties en organiseren elk jaar onze eigen interne unconference.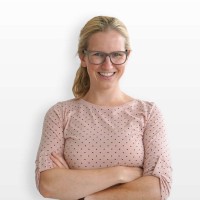 Nicky van Jaarsveld recruitment@procurios.nl 0343-596048
Geïnteresseerd?
Spreekt werken bij Procurios je aan? Stuur ons dan per mail je CV en motivatie. We horen graag waarom we jou zouden moeten aannemen!
Solliciteer nu!
Applied for a function, but now what?

:
This is how you apply for a job at Procurios
1
First meeting
This is really getting to know each other. We talk about who you are, what you like. Together, we see if there is a connection. Did you notice that spark? Then we plan a second meeting.
2
Second meeting
We discuss knowledge, skills and practical stuff. Sometimes you'll be given an assignment. Afterwards we internally discuss if we can use your skills. If we do, you will receive a job offer.
3
Third meeting
This one doesn't really count, because you're just here to sign your contact. Hooray, you're now officially a Procuriot.
Colleagues

:
Get to know your colleagues
Subscribe to our newsletter