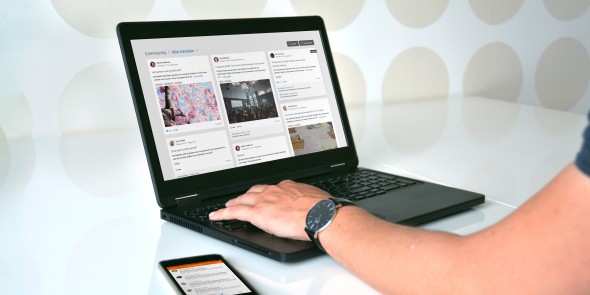 Meet each other with the Procurios Communities App
Whether you are an association, a fund or a retailer, bringing your supporters together brings added value to your organization. Just look at all Facebook groups, LinkedIn groups and other public online groups on social platforms. You offer a place where your customers, donors, members, colleagues from other relationships can meet and build a long-term, personal relationship. And above all: with your brand.

Procurios Communities
Bringing people together can be seen as something typically Dutch. It is not for nothing that the word "gezellig" cannot be translated into any other language and associations are also quite typical of the Netherlands. To make bringing peoople together easier, our Communities product offers the possibility to bring people together online, when they just don't have the opportunity to see each other in real life.
With Procurios Communities you create such an online meeting place, but within your own, secure environment. This means that you decide which channels there are, which members of your Communities get access to these channels and that you have the option to link the Communities to the other products within your Procurios Platform. Think of the Procurios Library or Procurios Meetings.
Procurios Communities offers your supporters a space to ask questions, share knowledge and experiences and a placeto discuss. A place where community members talk to each other about their relationship with you or your product or service. A place for you to gain insight into what is going on within your target group.
Procurios Communities is available as an add-on for all our customers.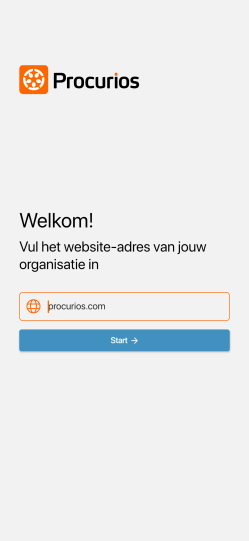 Procurios Communities App
At Procurios we are constantly working to ensure that our motto "Build Engagement" is reflected in our work as effectively as possible. In recent months, we have worked hard to make your Communities even more accessible to your target group. And we can now proudly announce that from October 2019 we will be offering the brand new Procurios Communities App for Android and iOS
The App ensures that the chance of interaction with and within your target group becomes even greater, faster and more intensive. Through notifications you strengthen the response speed within your community and because your community members can create, read, like and respond to messages wherever they go, you build engagement. The App is also the mobile version of our Communities product. That means you can do the following with it:
Log in to Communities based on Two Factor Authentication
Read, like and respond to messages
See which Communities channels you have access to
Post new messages with attachments (such as images)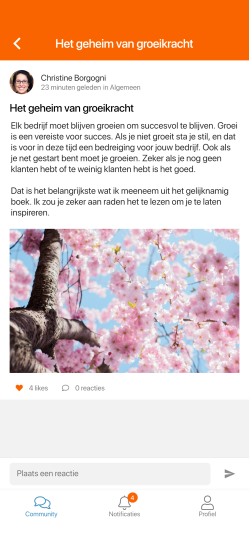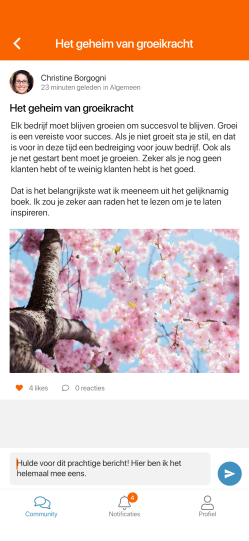 When you download the app in the app store and log in, the app on your phone is called "Communities", to which the logo of your organization is added. After logging in, the Communities are immediately recognizable related to your organization.
In order to offer even more functionality in the future, we are continuing to work on the app. The expectation is that it will soon be possible to create a personal profile and to add mentions in messages and responses.
Do you want to know more about Procurios Communities and the Procurios Communities App? Do not hesitate and contact Martijn via martijn@procurios.com or via 0343-596040