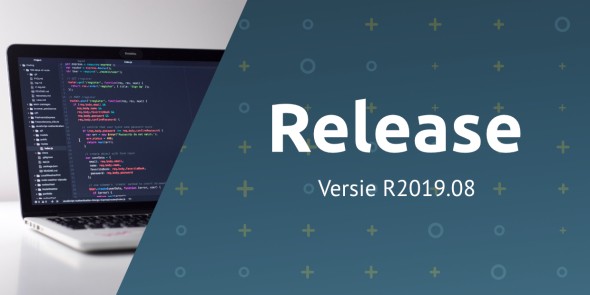 Release 2019.08
As of Wednesday 24 July 2019 every customer on the product version of our Procurios Platform will be using release 2019.08. This blog shows you an overview of the latest updates and changes. Would you like more information on the different versions of our platform? Have a look at our release page
New ways to compare
Product: Insights
Tags: /Universal, /Fundraising, /Members
Comparing actions offers valuable information for fundraisers, but is not always relevant for management purposes. For that reason, it's now possible to compare campaigns.
You will be able to select different and specific date ranges. We've created a set of default periodes and made it possible to choose your own custom date range.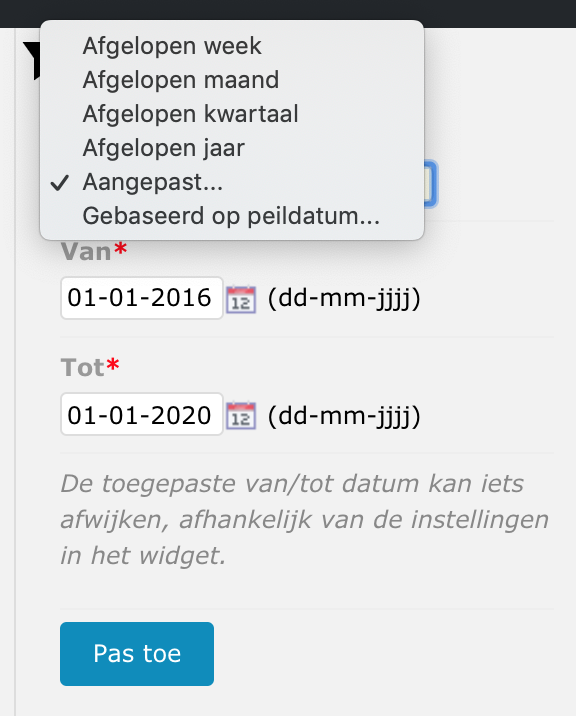 The date ranges also work in the different widgets. This allows you to compare funds or destinations over multiple years (e.g. the past 5 years).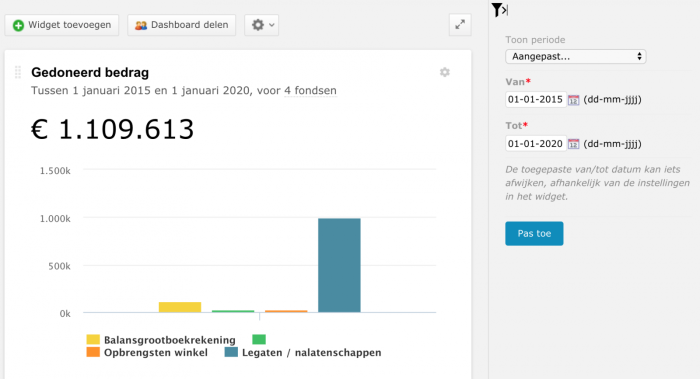 When comparing within a widget, the percentages were calculated based on the entire previous year. This often gave a distorted view. The percentage is now calculated based on the same period as the previous year.

We upgraded the filter possibilities with (amongst other things) a reason for termination. We've also added a metric that shows the progression of pledges. Furthermore, it is possible to differentiate between collectable and non-collectable pledges on all pledge metrics.
On the donation metrics, you will be able to differentiate between the different donation types. We've enabled the concept 'tags', to allow more accurate filtering.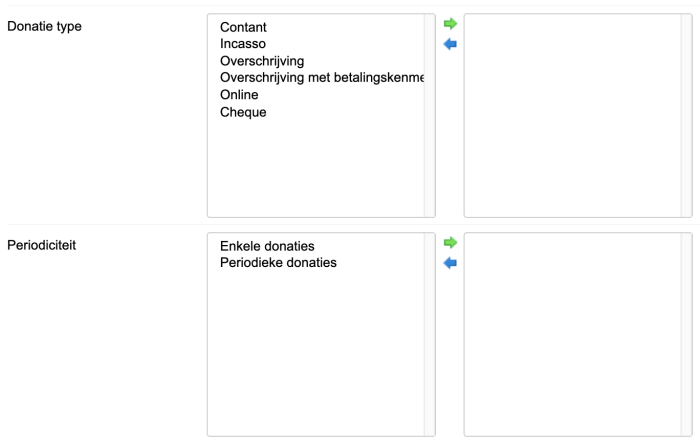 Showing multiple weblogs and expanding Tag-categories
Product: Weblog
Tags: /Universal, /Fundraising, /Members
In order to show multiple weblogs, we've created the possibility to choose multiple weblogs in the weblog list of posts. To guarantee consistency in the usage of weblogs, we've also made the necessary changes in other weblog snippets.
Tag categories appear to be of increasing importance within out platform. Instead of offering a long list of tags, it is possible to bundle them in a structured list. This gives a much clearer overview when using tags for blog writers and/or meeting organisers. It also improves the consistency when using tags.
It's also possible to link the Tag category to a relation card. This makes it possible to track (e.g.) the interests of your relation. Within our blogs and our product Meeting & Events, you'll be able to personalise content based on these interests.
Additionally, these Tag categories can also be selected as a filter type in the filter of weblogs.

Search field direct debit and confirmation of modifications
Product: CRM
Tags: /Universa, /Fundraising, /Members
It is now possible to search relations based on direct debit instructions, or the status (e.g. successful or failed) or on collection date.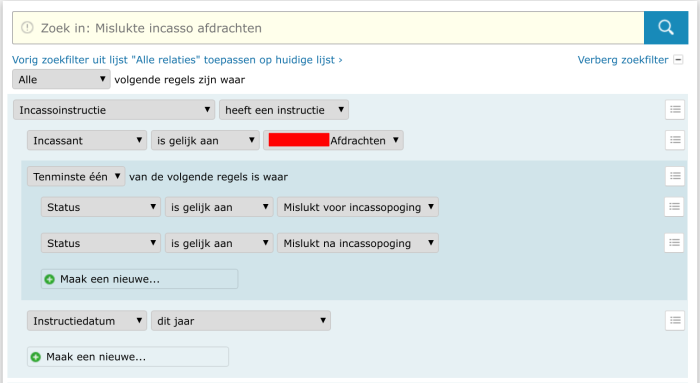 Notifications of profile changes normally go straight to the relation that has been changed. In the profile set it is possible to select that the logged in user can modify their own profile form, or that of a linked organisation. The notifications of changes to the organisation used to be sent to the organisation itself. In the profile set, you will now be able to indicate if this should be sent to the user instead.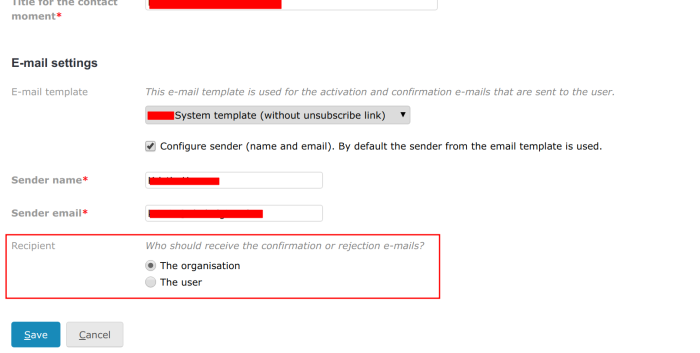 Discount on discount
Product: Webshop
Tags: /Universal, /Fundraising, /Members
Within our webshop module there can only be a single active price agreement (e.g. discount) for an order. When multiple price agreements are active, the agreement that is most beneficial for the consumer is always the chosen agreement. Within Actions, you will now be able to indicate that it concerns an extra promotion. This allows you to stack/combine discounts.

Filtering from the overview page
Product: Community
Tags: /Universal, /Fundraising, /Members
Filter options are no longer only shown on the detail page of community posts. Instead they are also shown with the posts in the overview.

Donations in GTM Ecommerce data layer
Product: Donations
Tags: /Fundraising
Charities are granted $10k in advertising budgets through Google Grants. In order to gain insights into presenting this budget and in order to increase the ranking of your advertisements, it is important to have a strong feedback loop towards Google. Therefore, it is now possible to add donations to the datalyer of Google Tag Manager.
Questions?
Do you have any questions about new functionalities or improvement? Contact our service team. Even when you're not sure what version your platform runs on, feel free to contact us. Our teams will gladly help you.