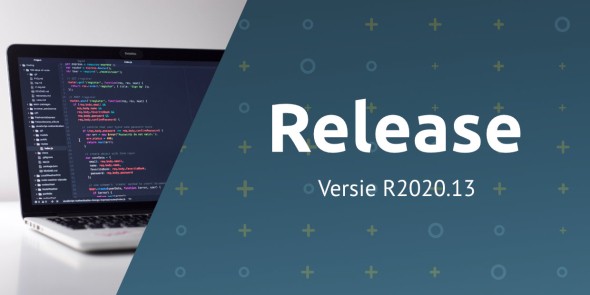 Release 2020.13
Starting from Wednesday December 9th 2020, every customer on the production version for our Platform, will be using release 2020.13. You can find an overview of the changes in this blog. For more information on the different versions of our platform, take a look at the release page.
Platform: Module icons
The Userinterface is vital for the user experience within our software. To offer a more consistent navigation between different modules and to support higher screen resolutions, we've upgraded the icon style. We've changed the module icons to vector images too.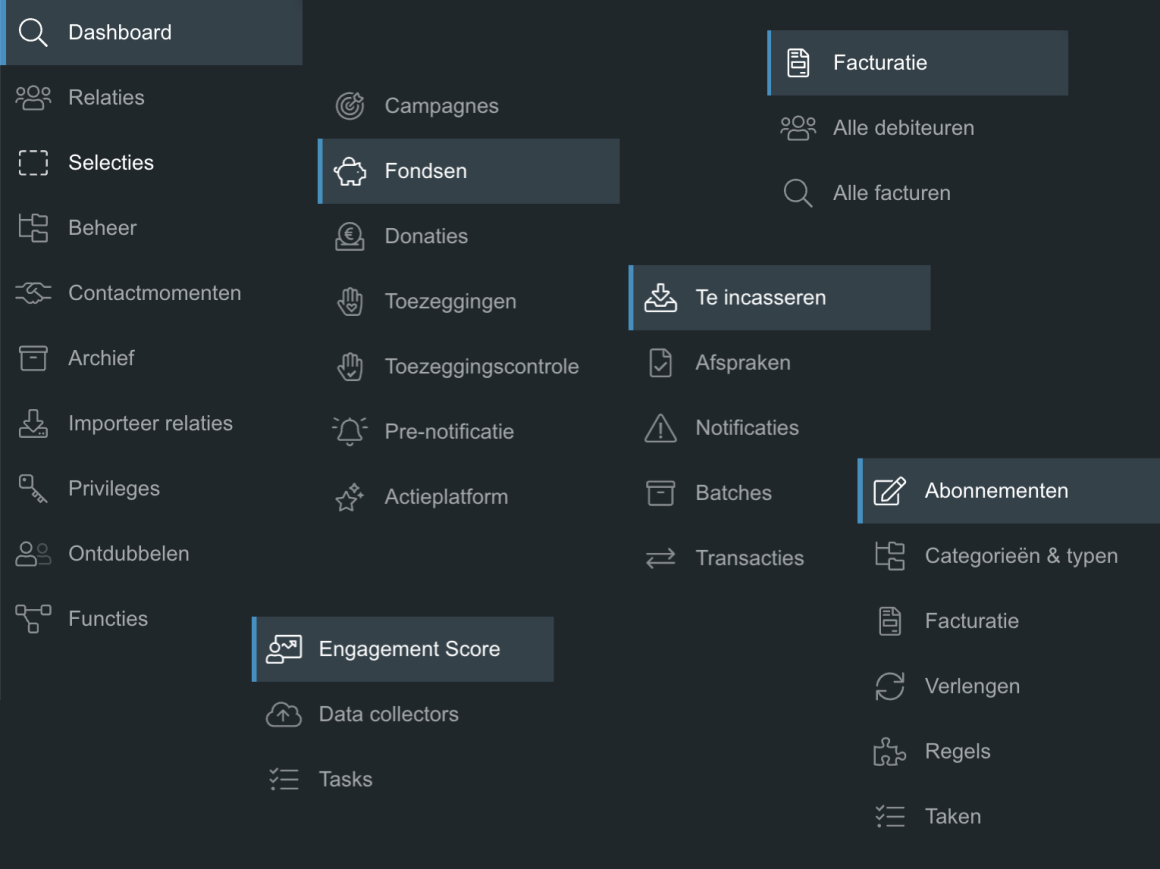 Platform: Searching enhanced
Our search engine on websites has drastically improved over the past year. Even then, there are several items that can still be improved upon. In this release we give you an insight into what has been accomplished so far;
Configuration: several settings become available for the SuperUsers. This allows you to configure the search engine partly by yourself.
New article (snippet): Showing search results was transferred to a new article (snippet) in the CMS. The old snippet remains functional, but can no longer be chosen in the CMS. Customers that have already enabled sorting and filtering have automatically been transferred to the new version.
Rich Snippet Output: This previously optional rich output method becomes standard. It remains possible to toggle several specific outputs for certain content types, such as events or articles.
Sorting: sorting is now part of the search results. Sorting options can be chosen after you've done the search.
Implementation: The possibility of sending search results to a 'generic' page is no longer available. Basically that means that you always need to have one or more search results pages on your website.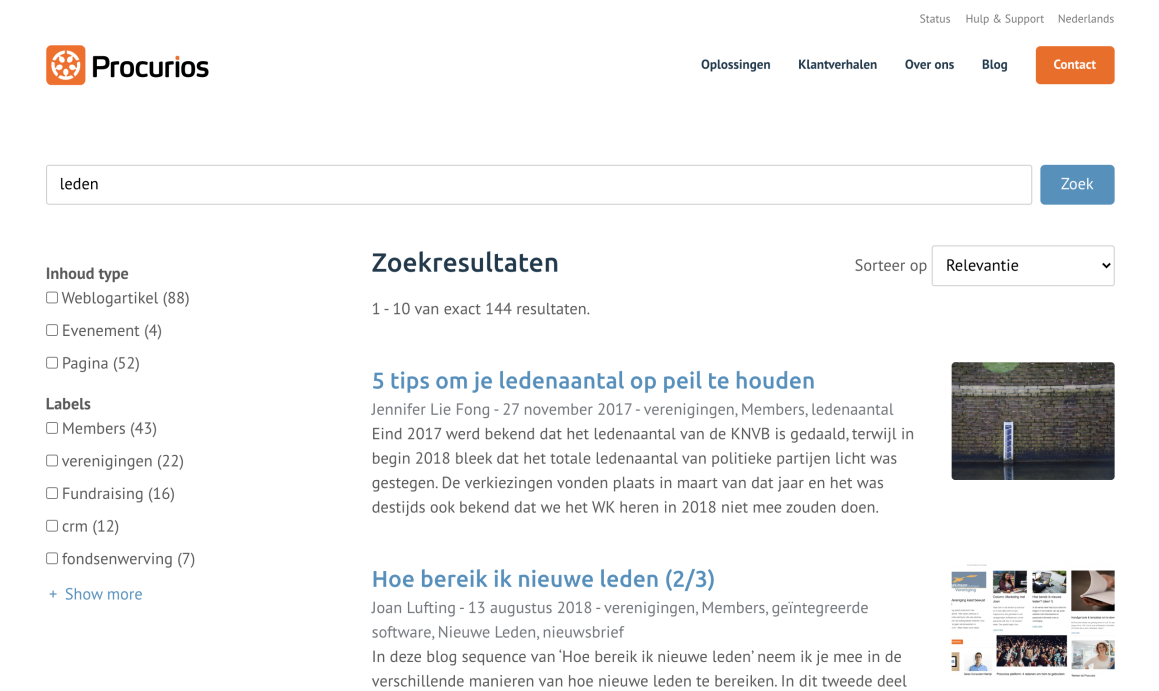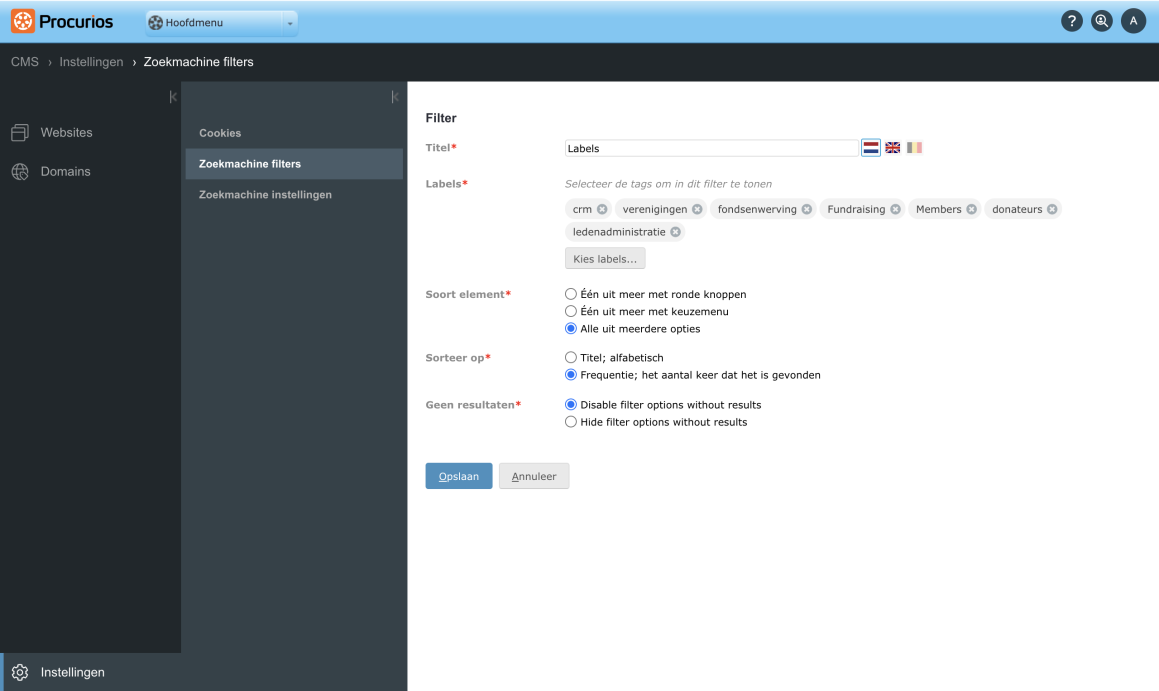 Mailings: Manage columns in mailing statistics
This release allows you to extend the statistics in mailings with additional relation data. Relevant columns can be chosen in the settings of Mailings.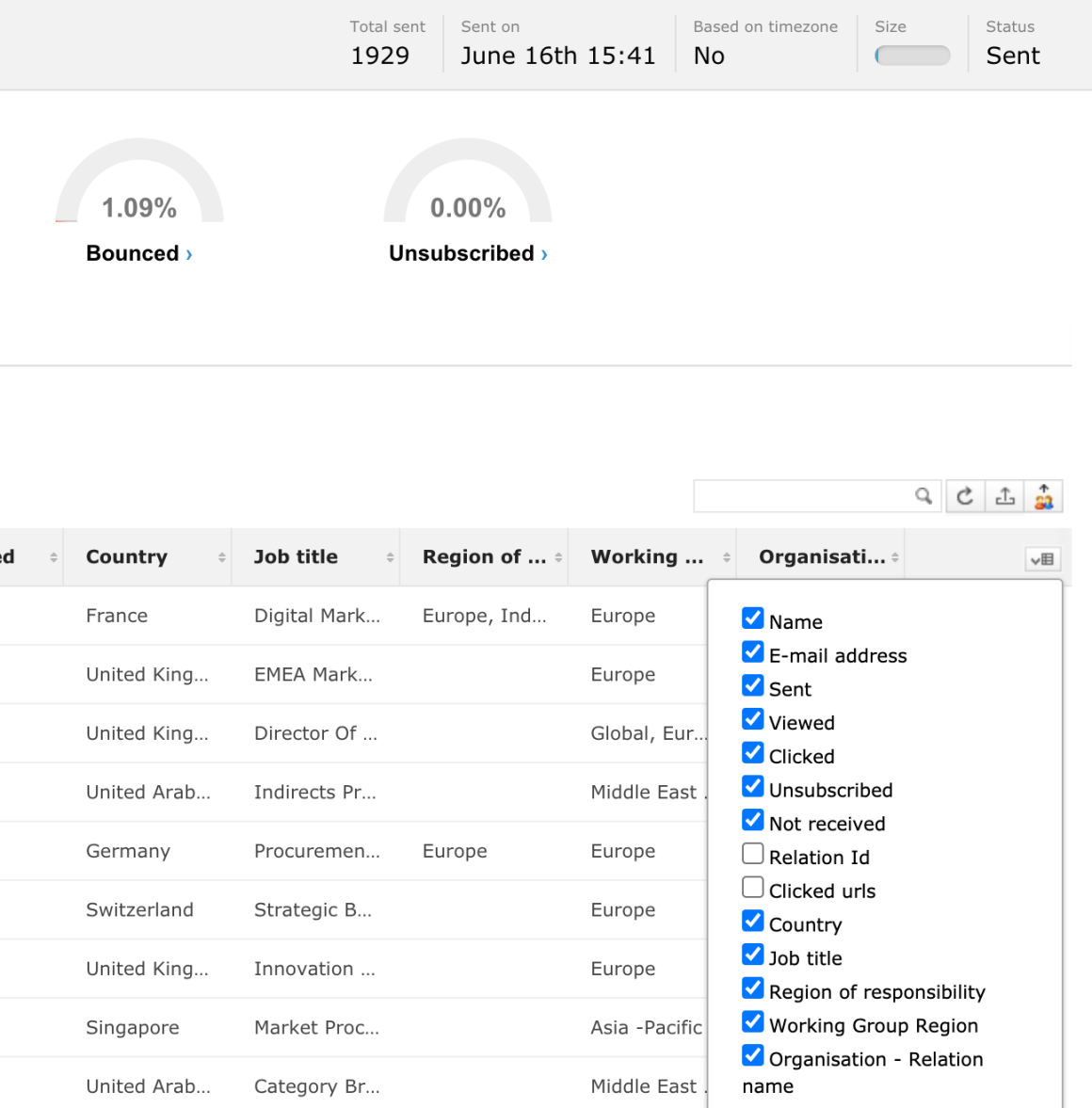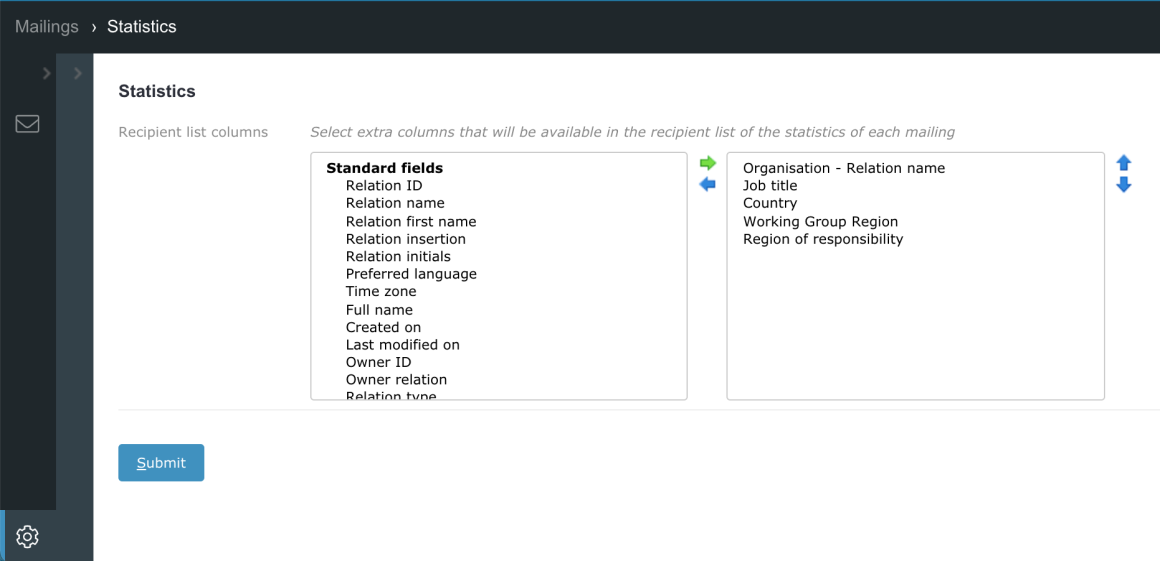 CRM: Filtering on public relation lists
You can now add relation filters to public relation lists. This allows you to filter on additional values from the CRM. The relation list can be used e.g. for an overview of relations on the website.
There are possible costs attached to using these filters. Please contact one of our consultants through a ticket. We will then make an estimate of the exact work required and (possible) additional cotst.
You need to keep 2 things in mind:
With regards to further development, we've chosen to harbor the functionality under a new module. This requires that the current lists have to be replaced.
The filters will have to be upgraded on the web page with additional styling to guarantee their functionality.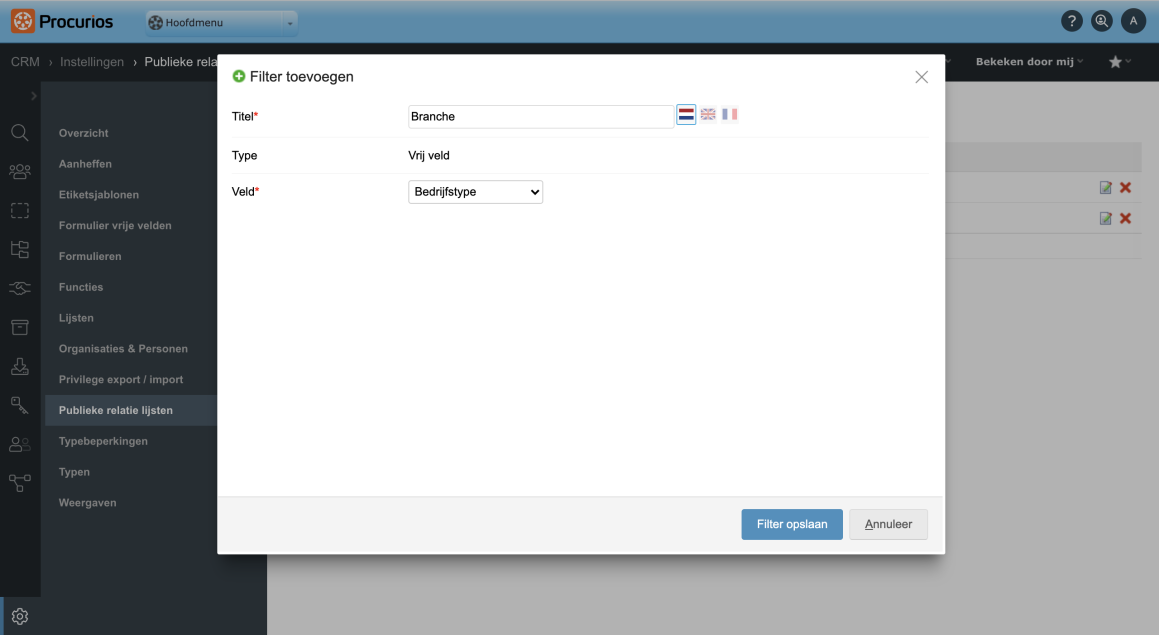 CRM: Download Mail Merge results as PDF
Besides downloading the mail merge documents as a zip-file, you can now also download the file as a single PDF. In the settings of the mail merge template, you will be able to configure this download option.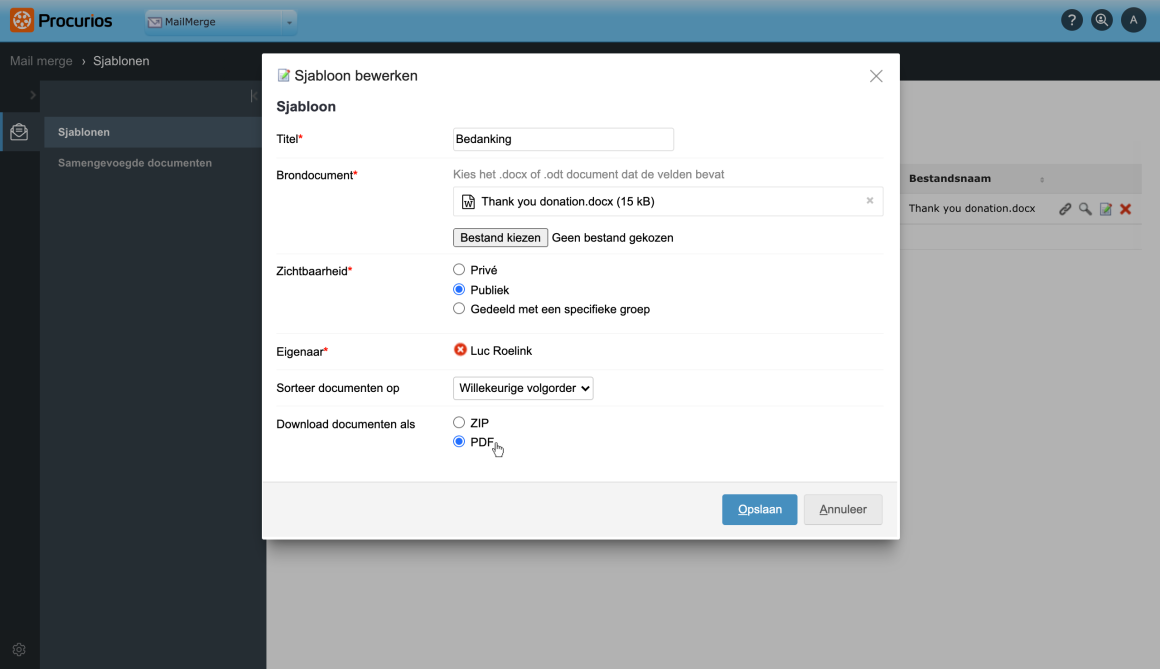 Memberships: Contribution based on a free field through a function assignment
When determining the contribution based on a price calculation you could already retrieve the date from the relation card, or the linked relation through a relation connection. In both cases a free field was required on the relation card.
We've implemented that you can also use a free field that is active on the relation card of a relation that is linked through a function assignment. E.g. when part of the contribution is based on a characteristic of the organisation for which the person fulfills a function. Currently, this only counts for situations where the relation has a single function.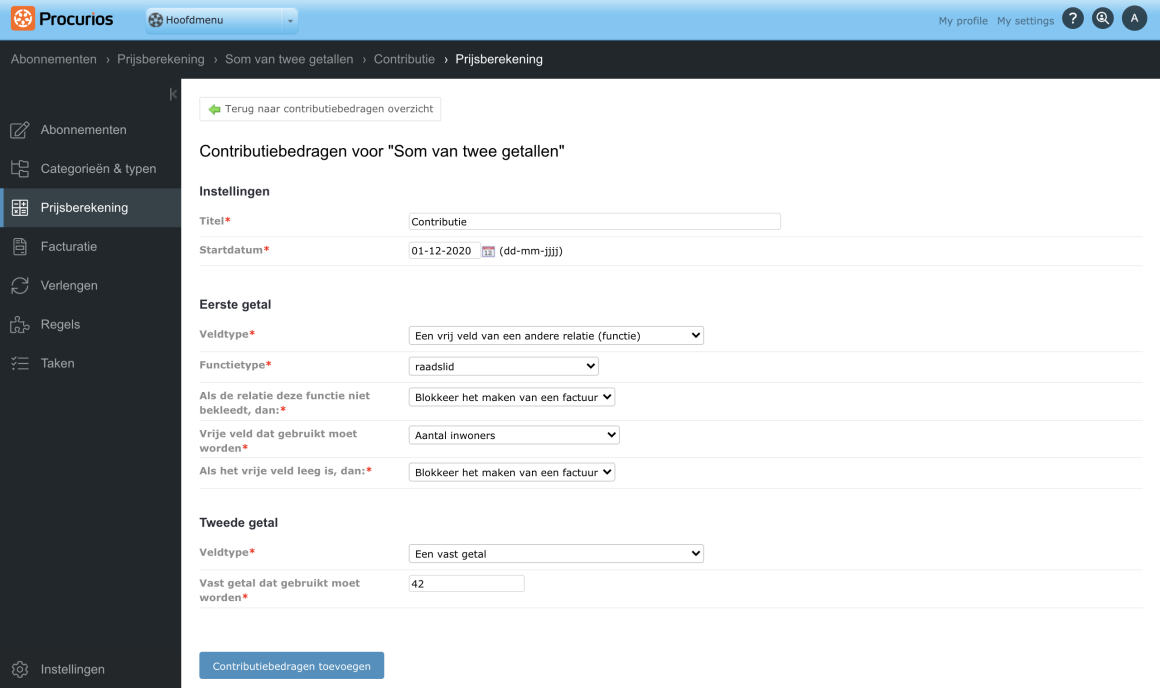 Memberships: Company subscriptions
We gladly introduce the Company Subscription. The company subscription is a subscription that extends to e.g. employees of an organisation and grants them the same benefits the company has. This functionality has three major parts.
Settings
Through the settings page of the module Subscriptions, you can configure if you want to use the Company Subscriptions. When you enable the feature, you have two options: direct inheritance only (only for the employees of a company) or direct and indirect inheritance (for employees of the organisation and linked employees of subsidiaries of the company). You can configure which subscriptions are eligible for a company membership and what functions an employee needs to have (or the subsidiary to the head quarters) to count as a company subscription.
You can also configure your own 'jargon' that can be found throughout the rest of the platform. This allows you to change the name to e.g. 'group subscription'.
Relation card
When company subscriptions are active, you will get a new option on the relation card: 'Inherited subscriptions'. These are available under 'Subscriptions'. When this option is added to the relation card, you will see an overview of the subscriptions that this relation inherits through a function for a company. You can also see all the inheritable subscriptions on the relation card of a (sub)company
Search options
When company subscriptions are active, you will also get new search options in the CRM. This allows you to filter on persons that inherited a certain subscription. This search option is located under 'subscriptions' and has the same name you've configured in the settings. You can also search for specific relations that inherited a subscription through a specific company, a specific function or a certain type.
Bonus feature!
You can also filter on everybody with a company subscription from a certain product or from a certain category.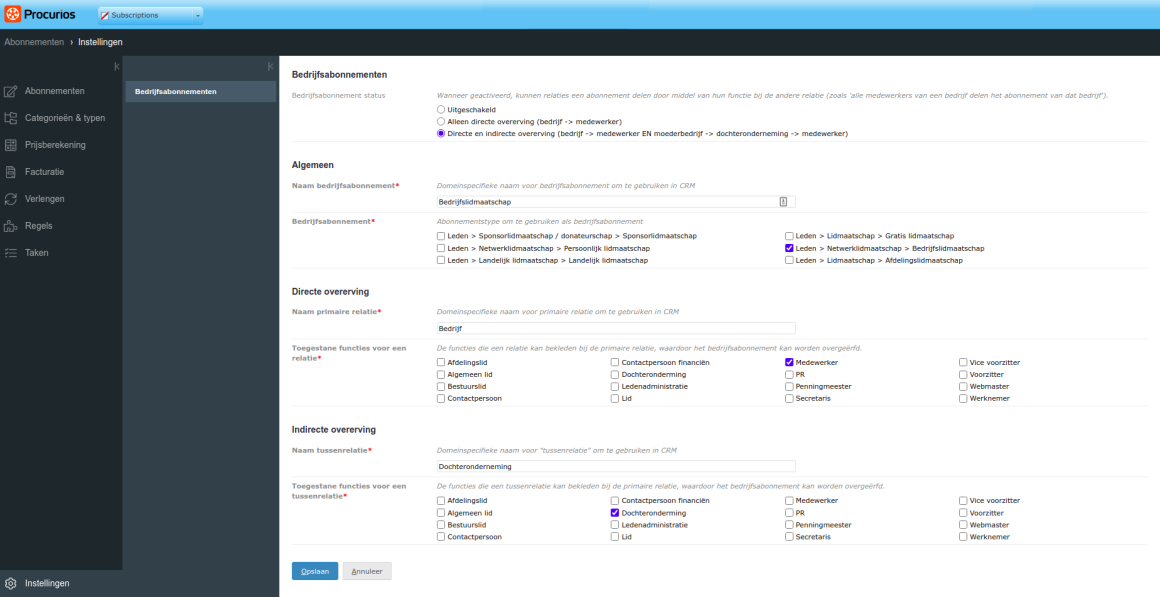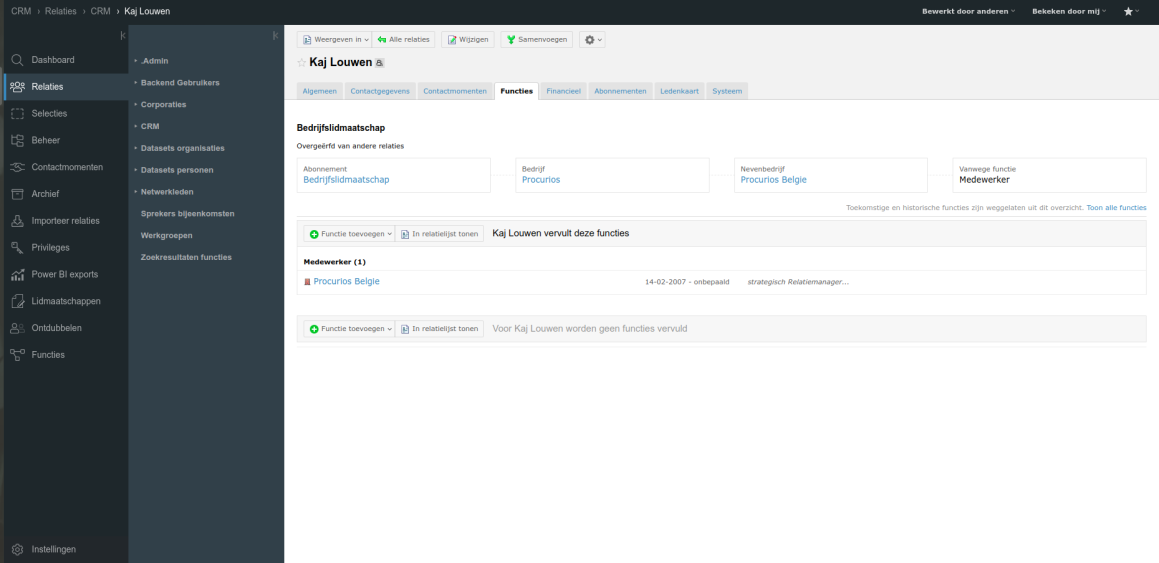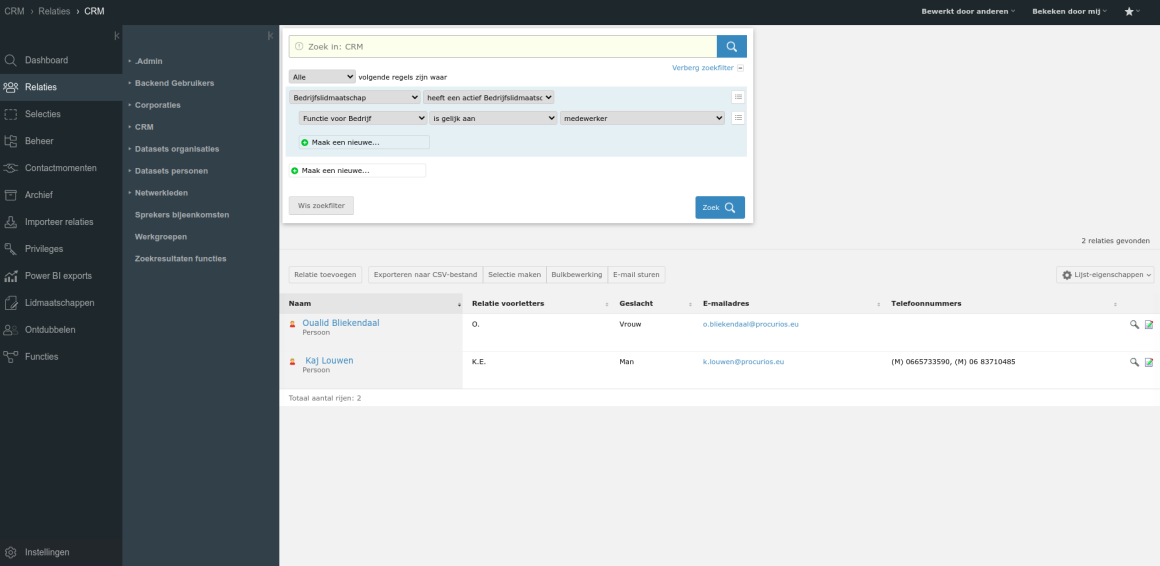 Mobiele App 1.10.0
The latest version of our mobile app is already live in the App and Play Store. Version 1.10.0 (37).
The following improvements can be found:
Upload images and pictures when posting a new community post
The app has been optimized for tablets
Return to the wrong place in your timeline has been fixed
Translation improvements
Added a notification sound to iOS
Using the app in your environment requires additional configuration. Contact our service team for an estimate of the required work and additional costs.
Other changes include:
OpenID Connect Additional Claims: The OpenID Connect via Oauth2 supports additional claims for retrieving user information. Would you like a configuration and costs estimate? Contact serviceteam@procurios.eu