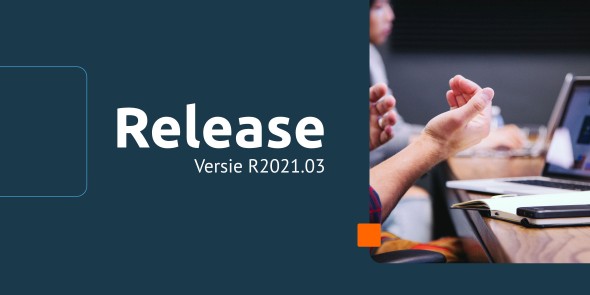 Release 2021.03
Starting from Wednesday March 3rd, every customer that uses the production version of our Platform, will be using release 2021.03. You can find an overview of the changes in this blog. For more information on the different versions of our platform, take a look at the release page
Meetings & Events - Unique codes for tickets
With one of our previous changes to Meetings & Events, you can create a unique code for a specific meeting ticket. With this new release, you no longer have to worry about using a unique code for the entire platform. The code only has to be unique within a single meeting.
That means you can re-use codes for different meetings.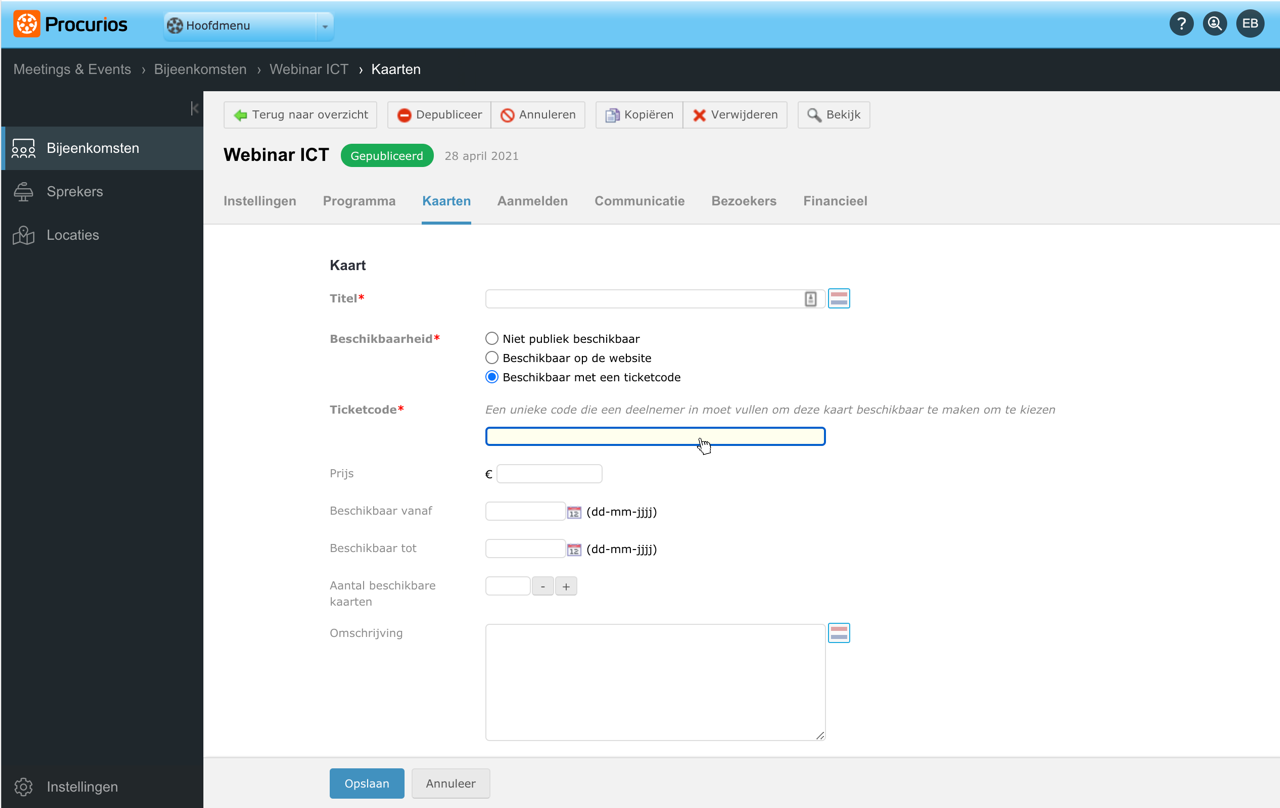 Export - List value in export
In plenty of modules throughout the platform we use drop-down lists in order to offer users a (longer) list of options to choose from. A dropdown list is made up of two elements; a 'value' and a 'key'.
What you see on your screen when opening a dropdown list is said 'value'. With this release, the exported data will be the 'value' instead of the 'key'.
Search Engine - Group pages of a meeting
Our search engine searches and separately indexes every page of a meeting. As a result, you will find seemingly duplicate search results with the same layout and information.
In order to correct this, all the pages of a meeting are now grouped together by the search engine. When the search engine finds multiple pages of a meeting, the meeting will appear only once in the search results. The search result will always lead to the configured main page of the meeting itself.
Furthermore, the link to an online event is also available for the output of search results. Through small UI tweaks these links can be shown similarly to images, dates and locations of offline events.
Debtor settings - inherit preferred language
In the debot settings, you can configure the preferred language of the debtor. This ensures that invoices, reminders and other financial communications are sent in the correct language.
By default the language of the administration is inherited, allowing you to still change the debtor's preferred language manually.
As of now, the default setting remains 'inherit', but when the relation has a preferred language configured in the CRM, this will become the default instead of the administration language.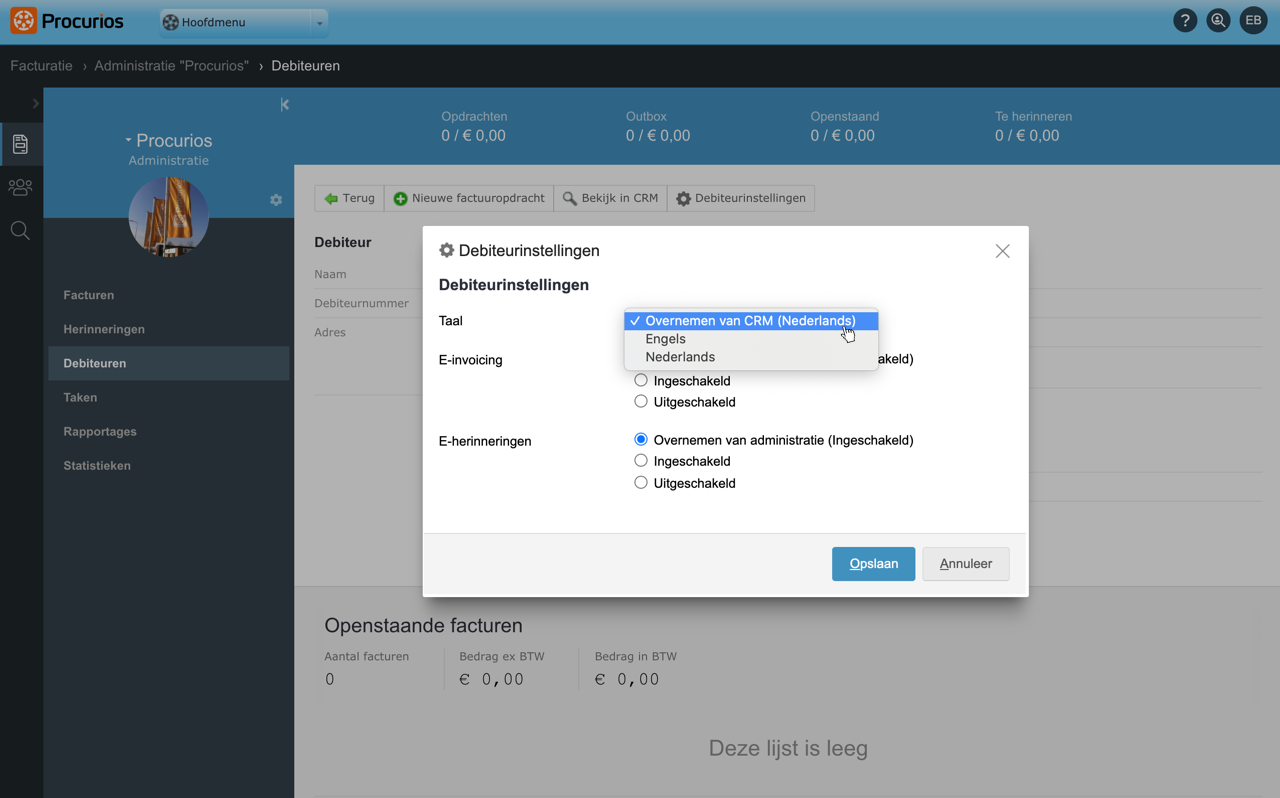 CMS - Article Style
Articles such as blogs and meetings are often used in different contexts. E.g. on different locations throughout the website, or containing different content. To create a distinguishable feature of the articles we introduce 'styles'.
When these 'styles' are part of the UI, they can be configured in an article itself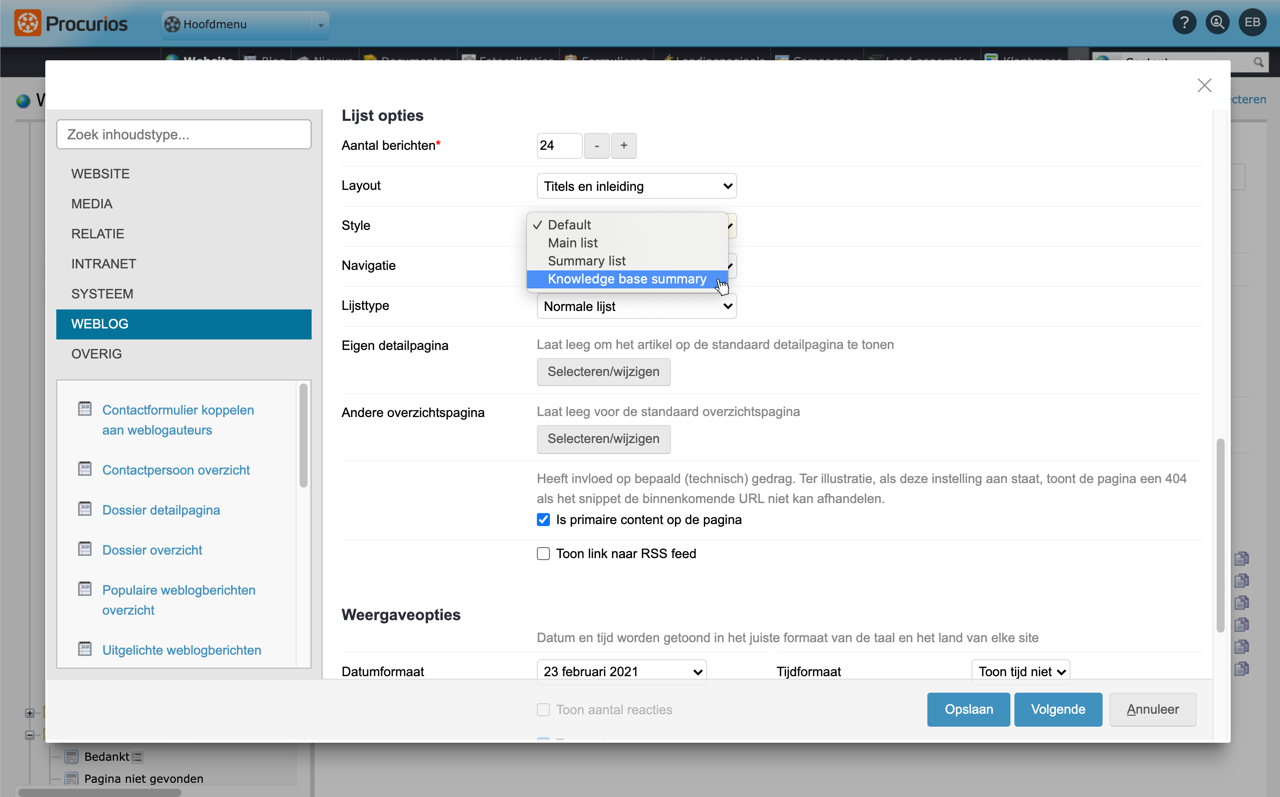 Invoice & Subscription: Searching for subscriptions with a reason of termination in the CRM
By default every subscription has a free-to-enter termination reason. After implementing our engagement module it is possible to configure predefined termination reasons.
Once configured, you can search on these predefined termination reasons in the CRM.
Weblog - News in Weblog
We've created the possibility for you to migrate messages from the news module to the weblog module. This works with an export and an import.
We've specifically chosen the path of export/import in order to allow you to change certain data during the migration. E.g. to ensure that every message gets an introduction, something mandatory for blogs.
One of the conditions for importing is that every author that is linked to a news item is also linked in the weblog module. During the export, you will be given the choice to transfer the news-labels to weblog-labels, and also what should happen with unpublished news items.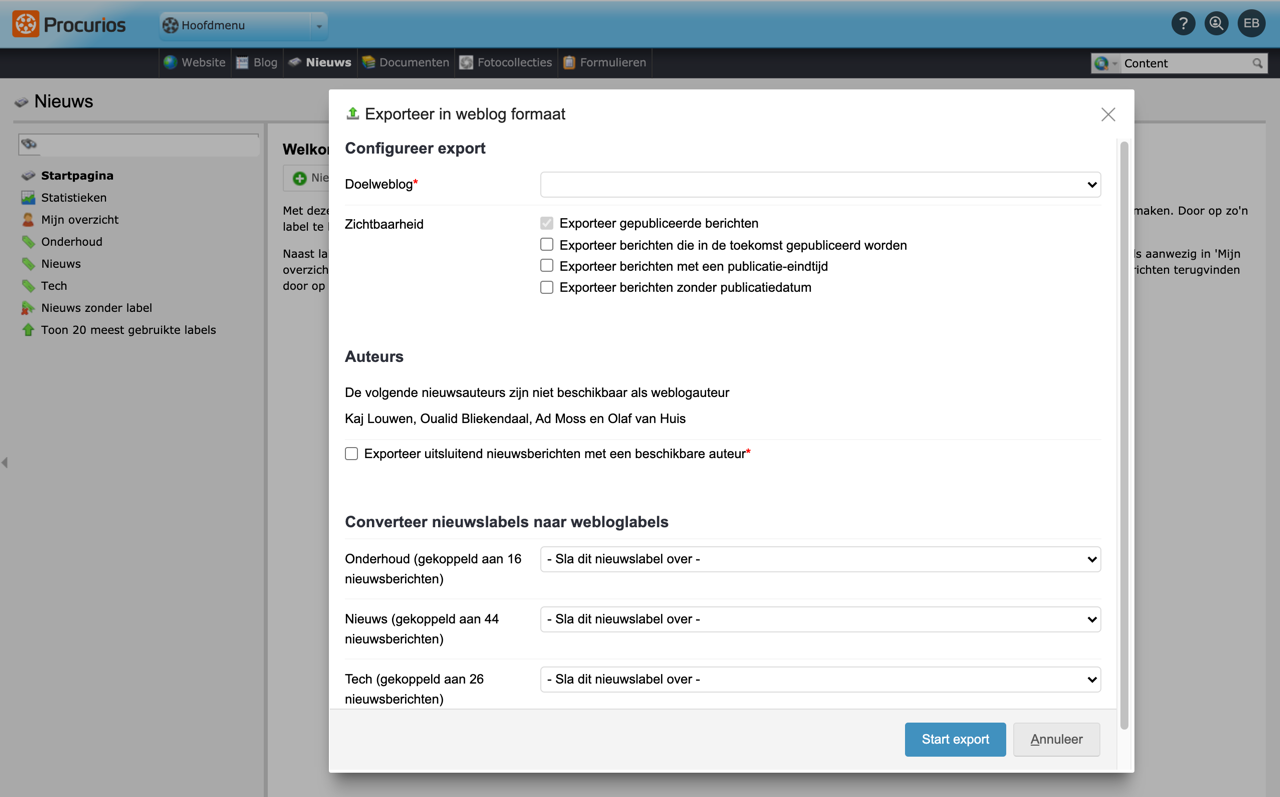 Online donations: payment methods
You can configure which payment methods are supported for online donations. You can now allow different payment methods for periodical and/or one time donations.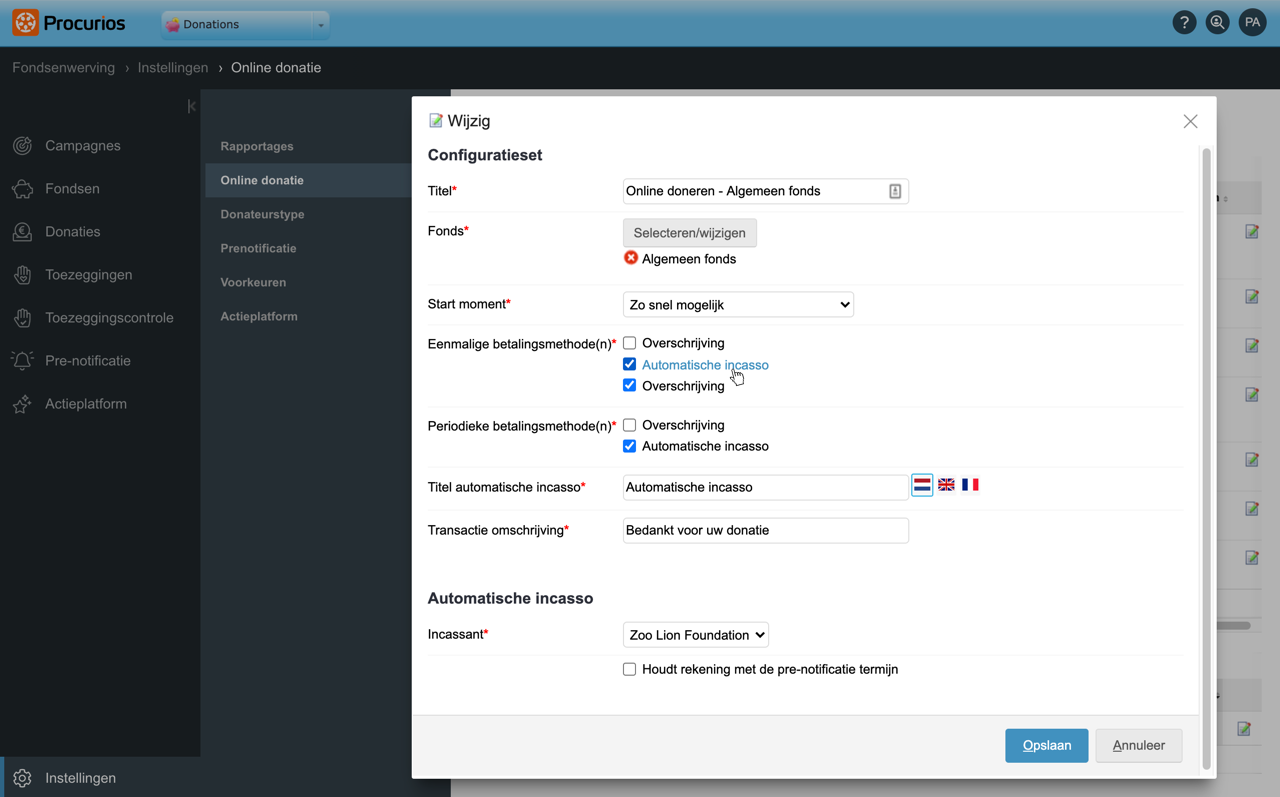 Choose products in credit invoices
When correcting an invoice, you will have to mandatory choose a product on which the correction should be booked. Logically, this can very well be the same product as invoiced on the original invoice. However, this new feature allows you to book a credit invoice on a different post. Additionally, you can copy the original description of the invoice line instead of using 'Correction'.