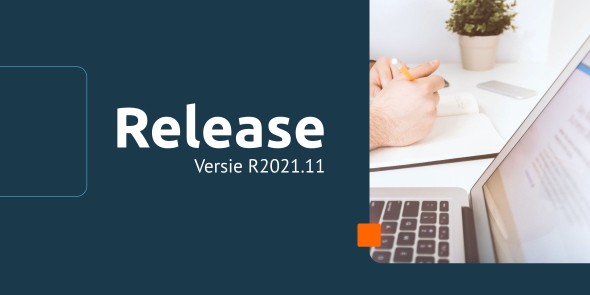 Release 2021.11
In the course of Wednesday, October 13, 2021, all customers on the production version of the Procurios Platform will use release 2021.11. In this blog you can read what is new and what has been improved. For more information about the different versions of the platform, please visit the release page.
CRM: improved search function for relative times and dates
In the search filter for relations, new options have been added that make it easier to search for relative times and dates. For example, you can now search on "in the past X days", which makes it easy to search for people you have recently had contact with, or on "in the next X months" to get an overview of subscriptions that are about to expire.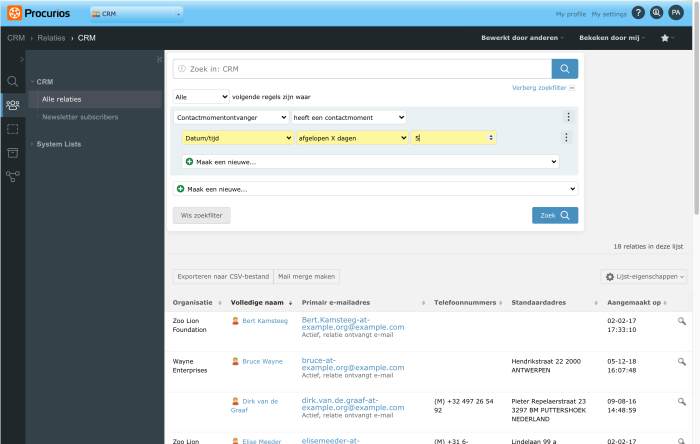 CRM: distinguish between types of email addresses that you can, or can't use to log in
When users log in to your platform with an email address (this is not yet the case for every customer) it was not possible to specify the same email address for multiple users. The email address had to be unique. In some cases, this is not a desirable situation, for example when an invoice email address needs to be registered for several relations.
That is why you can now indicate for an email address type whether it can or cannot be used to log in. With email address type we mean for example a private, a work or an invoice email address.
When a type is not used to log in, multiple users (and relations) may use the same email address for that type. You can then not use the email addresses of that type when logging in or for a "forgot password" message.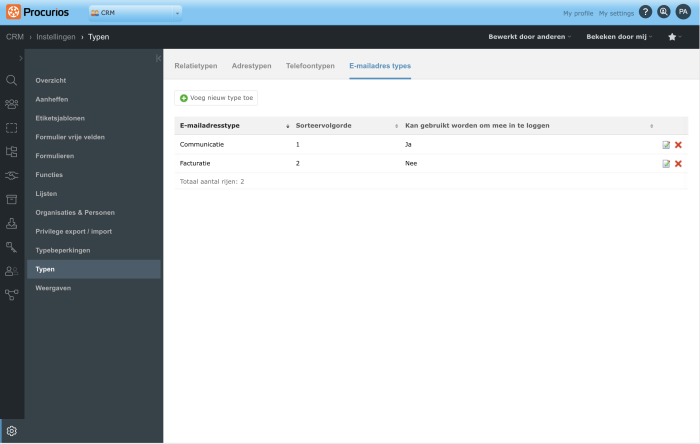 CMS: private / unlisted videos on Vimeo
Vimeo is a video hosting platform with more possibilities to screen content than YouTube. It is now possible to find videos uploaded to your own accounts at Vimeo. Public videos can be embedded, but are not shown in the search results so that they remain relevant.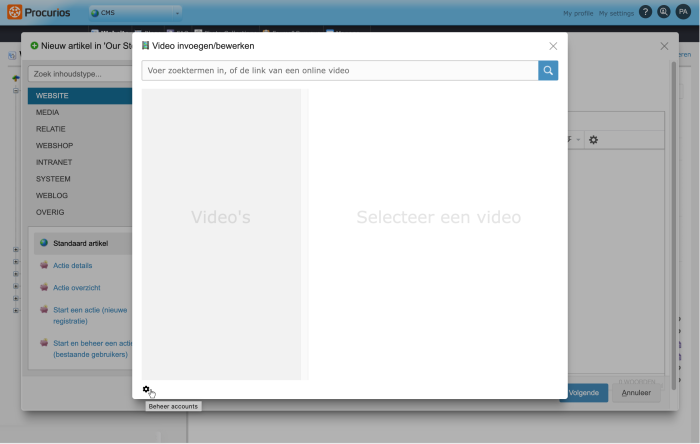 E-Commerce: "Continue shopping" button link
It is now possible for a shopping cart in a web shop to set the page to which the 'Continue shopping' button points. If no page has been set, the system will search for a suitable page to show the shopping cart on.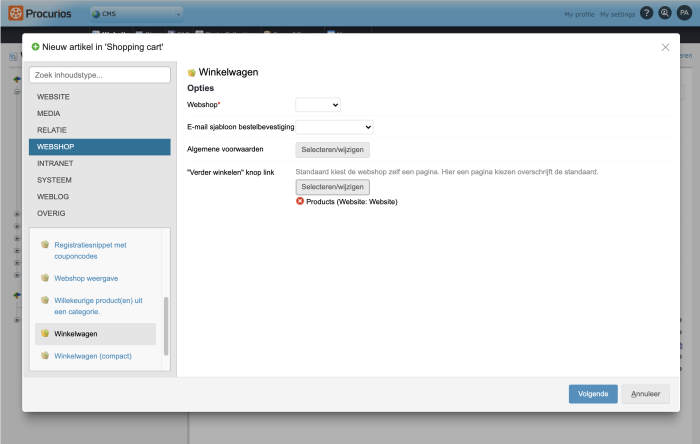 Finance: Mollie integration extended with SOFORT banking
The Mollie intergation in the platform has been extended to include SOFORT banking. SOFORT is a European payment system available in 8 countries. It makes it easy to make payments and donations without having to create additional accounts.
Mailings: mailings template generator
With the Mailings template generator, standard mail templates can be easily added to, for example, brand colours, images and other details. This is possible for both a Mailings template and a System e-mail template. You get to see a live preview of what you are doing. The code that is generated can be copied and pasted directly into your own platform.
You can find the generator at this url: https://generator.procurios.com/.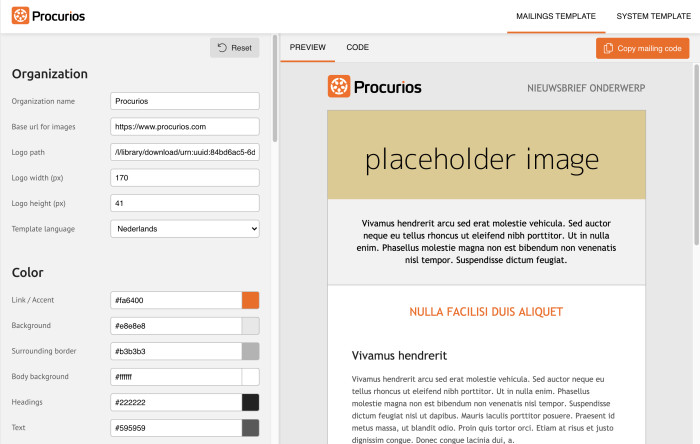 Meetings & Events: filter meetings by attendance mode
The type of meeting (offline, hybrid or online) can be a factor for visitors to register or not these days. Therefore it is now possible to add an 'attendance mode' filter to your meeting overview page. Within the meeting settings you can set the available filters. Once created, you can select filters in the article type 'Meetings filter' in CMS.