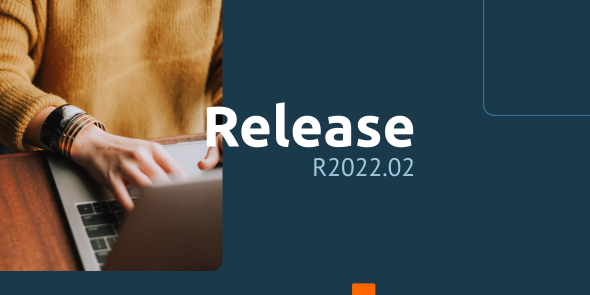 Release 2022.02
In the course of Wednesday, February 2nd, 2022, all customers on the production version of the Procurios Platform will use release 2022.02. In this (short) blog you can read all about what's new and what has been improved. For more information about the different versions of the platform, please visit the release page.
Meetings & Events: evaluation after a meeting
It has become easier to have a meeting evaluated by participants. It is now possible to set up evaluation sets containing questions about a meeting. For each question you can indicate whether it is intended for the entire meeting, for an activity within the programme of the meeting or for the speaker thereof. You can also indicate whether the question is an 'open question' or a 'score question' (score from 1 to 5). You can easily reuse a previously created evaluation set for multiple meetings.
Within a meeting you can select an evaluation set for use. For activities in the programme you can specify whether evaluation questions may be asked about that part of the programme. For example, you may not want to ask questions during a break or during lunch session.
In addition, for the e-mail communication of a meeting a new field code is available for a url to the evaluation form. In this way you can easily ask participants to fill in the evaluation.
The results of completed evaluations are visible in a new tab within the meeting. You can see the average scores there and you have the option of exporting all responses of all participants.