Are you shifting up a gear too? With our Consultancy Add-on your platform gets even better!
Quick decision making
Your very own consultant
Perfect addition to your Procurios Platform
4,8 or 16 hours
With a predefined set of monthly hours, we make sure you can shift quickly. Are you in need of more flexibility and a consultant available when it matters? Or would you like to book a weekly timeslot in which we work on your Platform?
Cost and time saving
No quotations = quicker decision making. Your (dedicated) consultant is ready for you. On top of that, you benefit from interesting discounts on developments.
You decide
You decide what we use your monthly Add-on hour for. Deploy them as you wish for new features, extra developments or help from your consultant.
Are you shifting up a gear too?
Your Procurios Platform is operational. Your needs change and so does the market. Use the Procurios Consultancy Add-on and gain the flexibility your organisation needs. Are there any functionalities you wish to add? Or do you want to make changes to your website? Is your new coworker in need of a Procurios training? Or do you simply want more support from your own consultant? The Consultancy Add-on offers you just that!
The flexibility you were looking for
You yourself determine how the Consultancy Add-on is used every month. Are you looking to customise a product? Or do you want continuous website development? Your dedicated consultant is always ready for you.
Fast decision making
Advice, tips and strategy
Sounding board
Graphic changes
Extend your platform
Support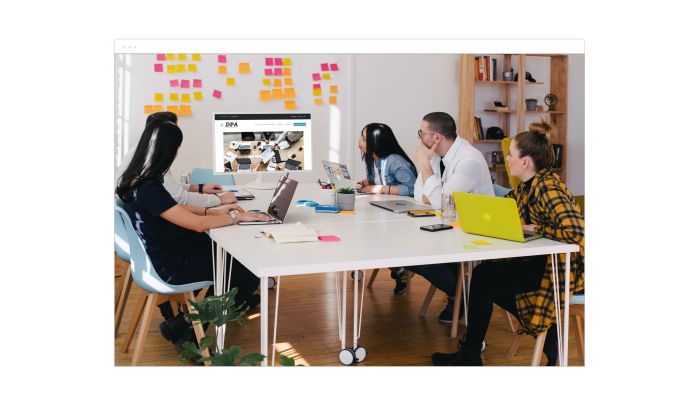 Procurios Review
Every quarter we review and evaluatie the performance of your website. We look improvements, such as bounce rates and compare the data to previous quarters. We point out the weak spots and optimise accordingly. Based on specific metrics, we also evaluate if your Procurios solutions is in good health to guarantee the quality of your data.
Insight into your website
Insight into your Platform
Future mapped out
Tailored to the priorities of your organisation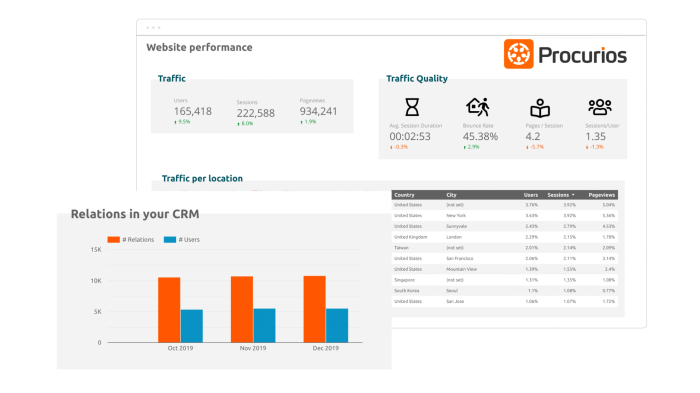 Sounds great, right?
Let's get started! Together, we finetune your Procurios Platform to fit your needs and wishes even better!
Request a consultancy add-on
Consultancy Add-on

:
Which Add-on is best for you?
Feature vergelijking

Features

4 hours
From 8 hours

Fixed hours every month

A fixed amount of monthly hours are available for you. You can deploy them as you see fit. Changes to your website? Training? Developments? You decide!

Aanwezig

Aanwezig

Dedicated Consultant

Your own personal point of contact that knows your Platform through and through. Personalised advice, tips & tricks!

Niet aanwezig

Aanwezig

Discounts on the hourly rates

When developing new features or extensions, you enjoy a discount up to 15% on the hourly rates.

Aanwezig

Aanwezig

Progress Review

We frequently review and analyse how your website and Platform are perfoming.

Every six months
Quarterly

Prijs

€ 380/month

Starts from € 720/month
Sign up to our newsletter