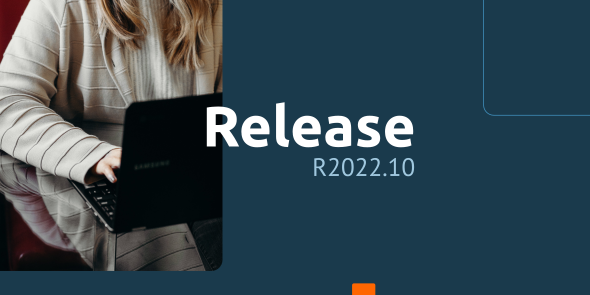 Release 2022.10
In the course of Wednesday September 14th, 2022, all customers on the production version of the Procurios Platform will use release 2022.10. In this blog you can read all about what's new and what has been improved. For more information about the different versions of the platform, please visit the release page.
CRM: deduplication scores more transparent
In the overview with duplicate pairs (relations that are marked as possibly duplicates) it is indicated with 1 to 5 stars per duplicate pair how big the chance is that it is a duplication for that pair.
With this release we have made it more transparent how this score is established. In the overview you can now click through to a detail page where the 'pros' and 'cons' are shown with, in dots, how much this weighs towards the score.
When opening this detail page, the score is updated immediately. There may have been changes in one of the two relationships, resulting in a different score.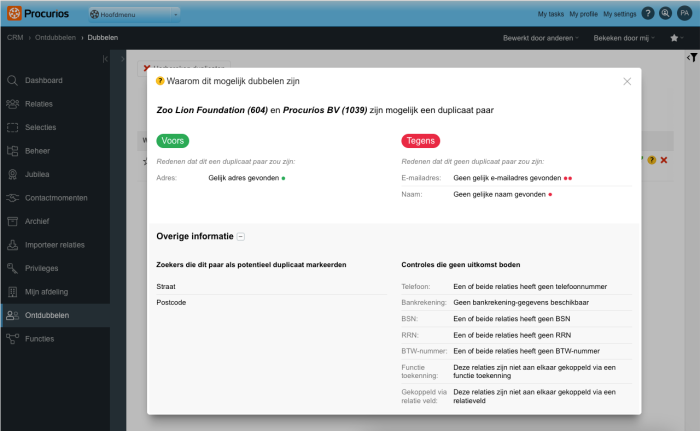 CRM: Profile & Registration has become part of CRM
Profile & Registration (Account&Registration) has become part of the Product CRM and thus disappeared from the main menu and moved to the menu under CRM.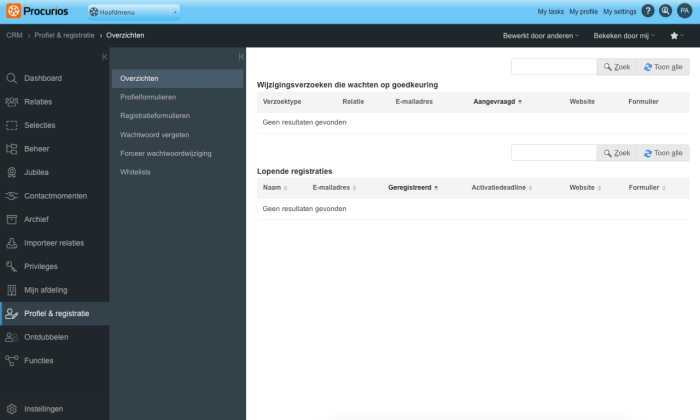 Memberships: update subscription rules surcharges and discounts
Do your members/subscribers get discounts or surcharges? If so, these can be defined within Memberships using 'rules'. New here is the possibility to specify a 'minimum number' for the number of subscribers as well as a 'maximum number'.
Furthermore, in addition to applying the surcharge/discount to individual subscriptions, you can now also apply the surcharge/discount to all subscriptions within that billing period. Also, you can now indicate whether the rule applies to the debtor (the payer) of the subscription or the contracting party (the one who actually is a subscriber/member).
You can apply the 'maximum number' for example in the following situation:
An organisation pays subscriptions of its employees. There is a 10% discount for the organisation in the case of 3 to 5 subscriptions. And a 20% discount for 6 or more subscriptions.
You can then set two rules:
10% discount at a minimum threshold of 3 and a maximum of 5.
20% discount at a minimum of 6.