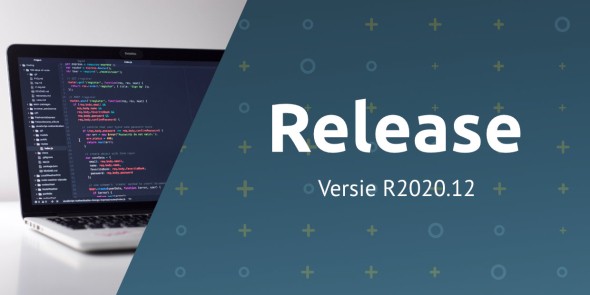 Release 2020.12
Starting from Wednesday November 11th 2020, every customer on the production version for our Platform, will be using release 2020.12. You can find an overview of the changes in this blog. For more information on the different versions of our platform, take a look at the release page.
Donations: Import Agreements - fund reference
When imporiting agreements, you can now refer to a fund from within your platform, or to the bookkeeping code of a fund.
This in addition to the already existing option of referring to an ID from your old system (that was imported at a different time).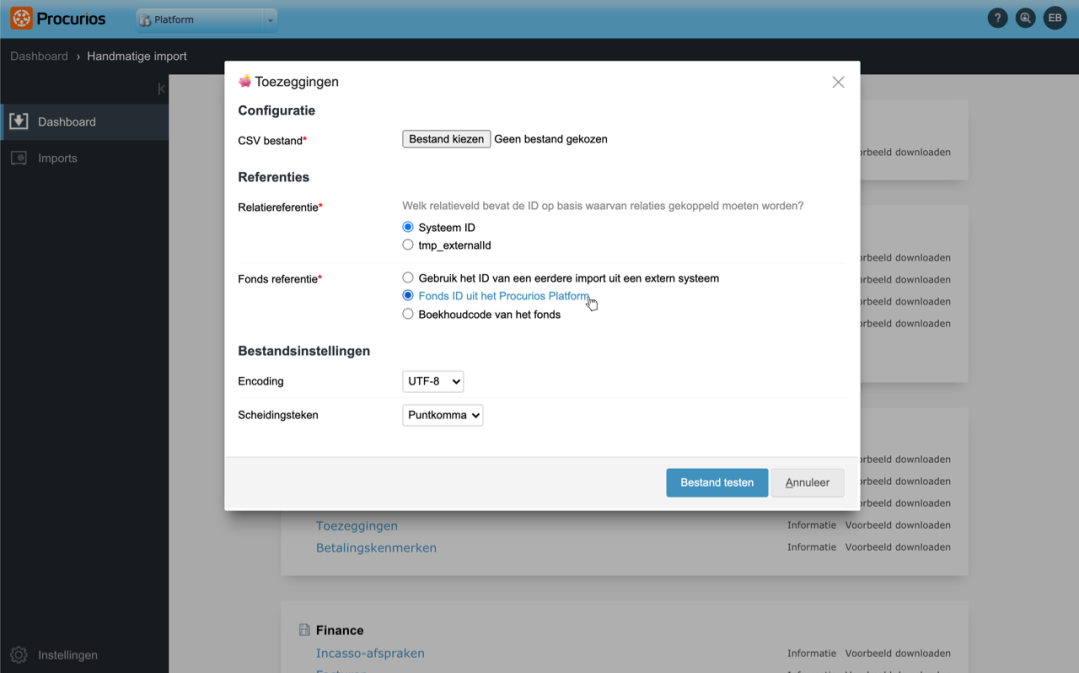 Weblog: Moving and bulk editing weblog posts
You can now move weblog posts to different weblogs. Additinally, you can bulk edit weblogs posts to update paywall settings or labels.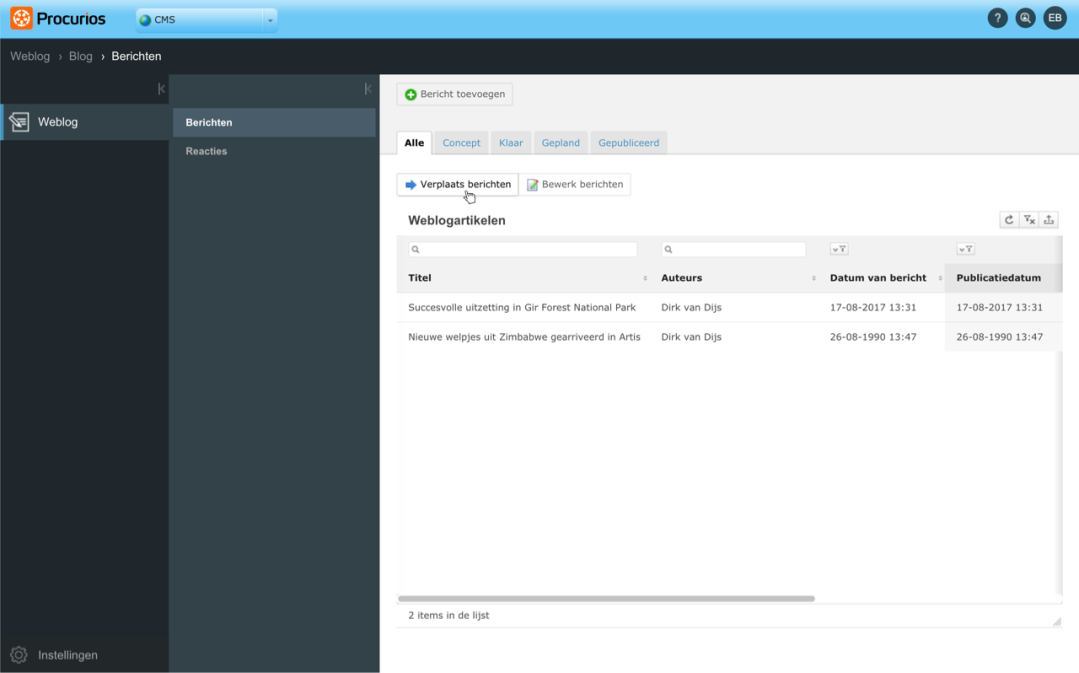 Memberships: Insights into anniversaries
With this release we introduce the ability to celebrate membership anniversaries with organizations. After the anniversary has been configured in 'Memberships', every user can find a page 'Anniversary' in the CRM. This list will show all the relations that celebrate an anniversary in the upcoming (or next) year. This list only shows the upcoming anniversaries.
Anniversaries can be added on an organ level. In the anniversary settings, you have to indicate how long a relation should be a member of the organ and which membership types they need to have. If multiple membership types are allowed, separate memberships are added up in order to determine if the relation is eligible. A relation can be member for 10 years of a specific organ, followed by a 10 year honourable membership on a the same organ and still be eligible for their 20 year anniversary.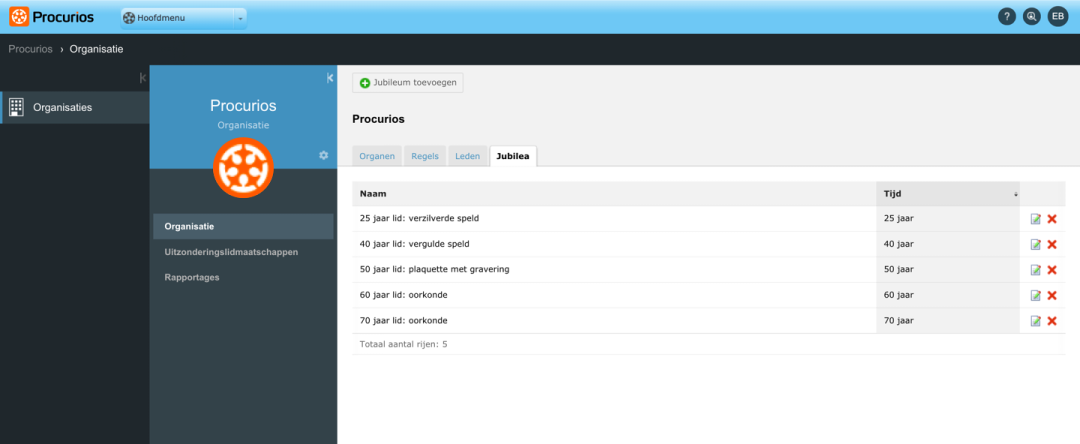 Platform: Buckaroo & Credit Cards
Within the Procurios Platform we offer Buckaroo as a payment method. In this new release, we've improved the support of credit cards for Buckaroo: You can define which credit cards you want to allow. The chosen credit cards will become available in the Buckaroo payment environment.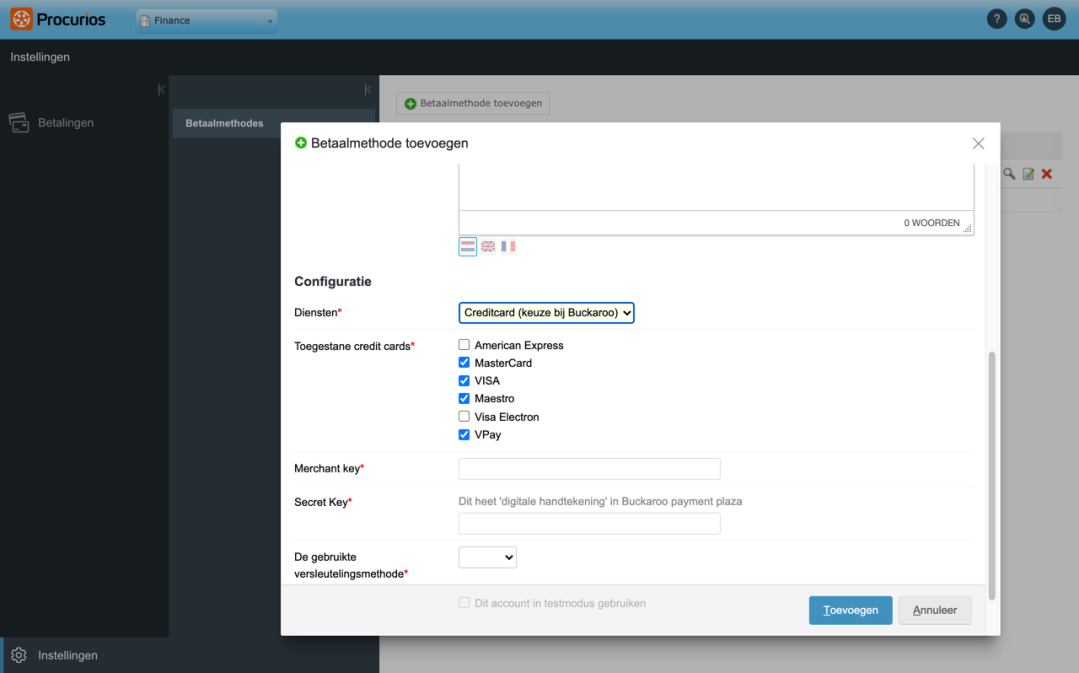 CRM: CRM searching - create a group of this rule
Our CRM allows you to create a very advanced search filter. You can group rules and create combinations in which all, or at least one rule has to be true. The filter contains the intelligence to display different rules and groups as transparently as possible.
In some cases groups with a single rule would be brought back to that single rule. That potentially led to negative effects since the group had to be configured again if you wanted to extend it. You can now manually create a group for certain rules in which you can create additional rules.
Meetings & Events: Simplified menu structure
Now that Meetings & Events has been transformed into the new interface, we took a closer look at the structure of every page within the Product. The structure has been simplified and all fields received a more logic placement.The most important changes are;
Settings
This page had a very extensive submenu in which several front-end elements were present. We created a new segment in 'Properties' and 'Appearance'. Social media got its own subpage.
Register
Registration received its own page to give the registration process a more pronounced place. The fields were remapped.
And further
Email is now part of the first item under 'Communication'.
The entire menu has a new order.
You arrive in 'Properties' after creating a new meeting instead of 'Visitors'.
'Cancel' became a regular button instead of a checkbox.