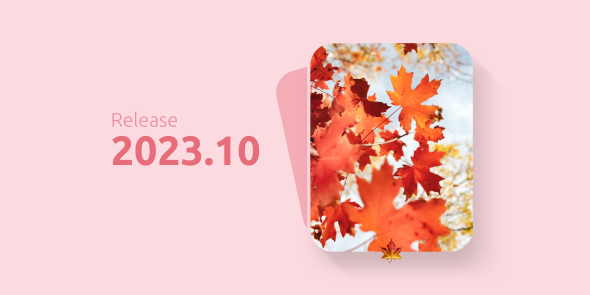 Release 2023.10
In the course of Tuesday September 19th, 2023, all customers on the production version of the Procurios Platform will use release 2023.10. In this blog you can read all about what's new and what has been improved. For more information about the different versions of the platform, please visit the release page.
CMS: Choosing catalog items improved
To make it easier to select a catalog item for publication on your website, the selection screen has been modified. We have changed the sorting so that you can now find and select the right item faster and easier.
CRM: Country names updated
The list of country names in the CRM has been updated. This has corrected the spelling and naming of several countries.
For example, the Netherlands Antilles country code 'AN' has been dropped. In this release we have also updated all existing addresses where 'AN' was still used in the CRM to the correct country code. If your CRM contains addresses in the Netherlands Antilles, please review them just to be sure.
To make the maintenance of the country list easier, from now on it will be compared weekly with an international ISO standard 3166 name list. If necessary, we will adjust our list.
Donations: Save and share filters
Many places in the platform use filters to find or display specific information. However, setting these filters over and over again takes time and, in addition, filter settings are difficult to share.
As of this release, it is possible to save and share filter settings for reuse. This makes it easier to quickly find the right relevant data.
Currently this feature is available in Donations. We are working to make it available within other products soon.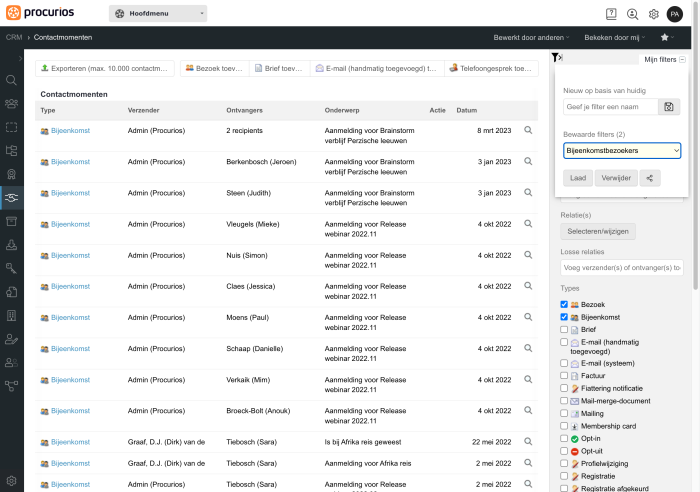 Platform: Share buttons provided with their own colors
Our previous release introduced the new social media share buttons. Based on the feedback we received from our customers, it is now possible to choose the colors of the buttons yourself. For example, in the colors of your corporate identity.