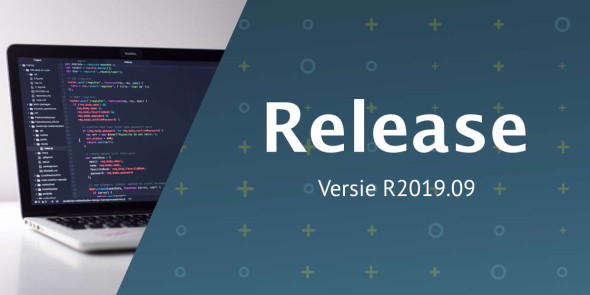 Release 2019.09
As of Wednesday 21 August 2019 every customer that uses the product version of our Procurios Platform, will be using release 2019.09. Curious about the exact details of version R2019.09? This blog shows you an overview of the latest updates and changes! Have a look at our release page.
Strongly improved management for communities
Product: Communities
Tags: /Universal, /Fundraising, /Members
In this release we've issued a number of improvements to the back-end of our Community app. It is now easier to manage and you'll have a better overview.
Community Overview
The list of communities is shown in a slightly different way and offers an easier access to the different settings (such as the general community settings, setting for message types and filters). It's also possible to delete communities here, only when the specific community does not contain any messages.

Community management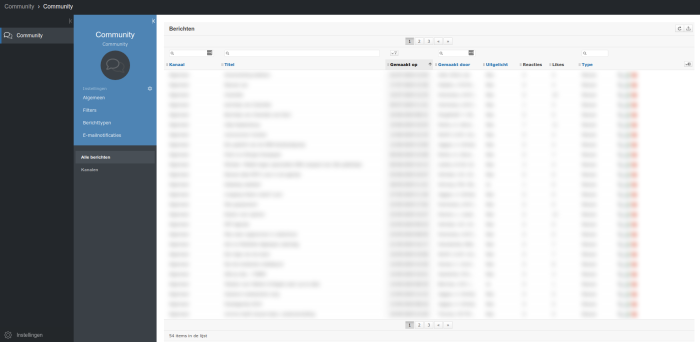 The settings per list, are also available per community from the management screen. You can find them in the blue frame.Most of the settings remained the same. However, we've structured the channels in a different way. Message types and filters are now mananged on a community level.
Image
Using the general settings, you will be able to select a community image. This image will be shown on the back-end and in the list of communities. You will also find it in the management screen of a specific community.
Channel management
Channel management has been moved to its own management page called 'Channels'.
Within the selected channel, you will also find the message overview. This allows you to manage messages, users, filters, message types and view channel preferences.

In order clarify which channel you're managing, you can find the name of the channel in the breadcrumbs.

Channel preferences
We had a thorough look at the channel preferences. The options that are not, or no longer relevant were deleted. Next, we changed the grouping of the preferences, allowing a better overview for managers.

Message types
Message types can be managed centrally, using the community settings instead of per channel.

Modifying
As a result of the modifications of message types, you can now enable them for all channels or specific channels.

When deleting a message type, the user will be notified of what the possible consequences may be. This acts as an extra check that is built in to avoid unwanted consequences.

Message types are optional
In order to make the configuration of a community more user friendly, it is no longer mandatory to configure message types. This has the following consequences:
Communities without message types (for a channel)
When a community does not contain a message type, a user can not select a message type. Messages are always created without a message type.
Communities with one message type (for a channel)
When a community has one message type, the configured message type will automatically be linked to a message.
Communities with multiple message types (for a channel)
When a community has multiple message types, the user will have the option to link a message type to a message. The user is also allowed to leave the option empty.
Filter values as community settings
Filters and filter values (before: filter options) can be configured in the community settings.

Filters are enabled for all channels or for a selection of channels

When a filter is removed from a channel, the corresponding filter values of a message in that channel are also removed. You will also find an extra step for the managers.

Easy use of block quotes
Product: Diverse
Tags: /Universal, /Fundraising, /Members
You will find the styling for Block quotes (back) in the layout definitions.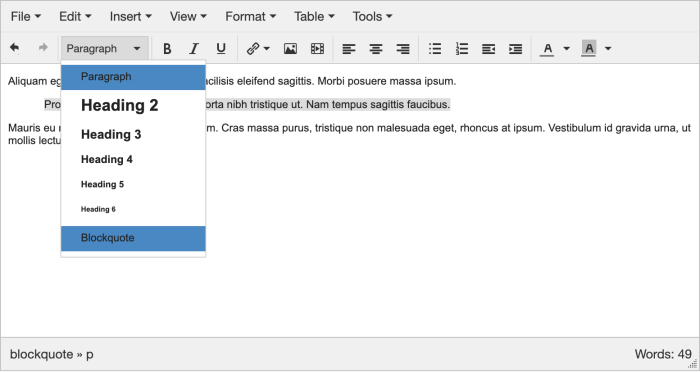 Enabling multilingual weblogs with preservation of the original language
Product: Weblog
Tags: /Universal, /Fundraising, /Members
When an existing weblog is converted from non-multilingual to multilingual, you will have to choose in which language the existing posts were written.

Questions?
Do you have any questions about new functionalities or improvement? Contact our service team. Even when you're not sure what version your platform runs on, feel free to contact us. Our teams will gladly help you.